8 May 2019 [ADRA Europe, EUD & tedNEWS] 
The Seventh-day Adventist church will commemorate World Refugee Sabbath on 15 June 2019, reminding members that an attitude of hospitality is biblical and can have surprising and positive rewards.
Can you believe it? In 2019, twenty people per minute are still forced to leave everything behind to escape war, persecution or terror.
A shocking 68 million are currently refugees or displaced people. That is equivalent to the population of the world's 20th largest country. Not one of them chose to live the life they have been forced to follow.
Corrado Cozzi and Victor Hulbert talk with Liane Gruber of ADRA Germany during a special World Refugee Sabbath documentaryYet it is not all bad news! Churches, individuals and charities, often supported by personal donations, business or government funding, have been reaching out to refugee communities, making them feel welcome, and helping them acclimatise to their new home. In the midst of past, real traumas, they give hope. We give hope!
That is the joy we have found in sorrow as, over the past four years, we have followed refugees in their often difficult and dangerous journeys, crossing continents, deserts and perilous seas, open to abuse from people smugglers and sometimes the inhabitants of those lands they pass through.
Since 2016 we have told their stories. This year we will tell them again, but with a difference.
Seventh-day Adventists will celebrate this story on 15 June, World Refugee Sabbath – the nearest Sabbath to the UN World Refugee Day, 20 June. The celebration will include a documentary film with stories crossing Europe from Finland to Spain. We will learn how a church in the UK runs an afterschool club, giving children a boost; how a community centre in Germany provides training skills – and even forms a community choir; and how ADRA volunteers in Spain help refugees and migrants integrate into society.
On 15 June we will focus on destination countries – the lands where refugees are settling or want to settle. In a fascinating documentary we will tell the story of how concerned and loving people, communities, churches and ADRA [the Adventist Development and relief Agency], are helping people settle in their new communities, learn the language, catch up on education, adapt to new cultures, and learn to value the land they can now call 'home'.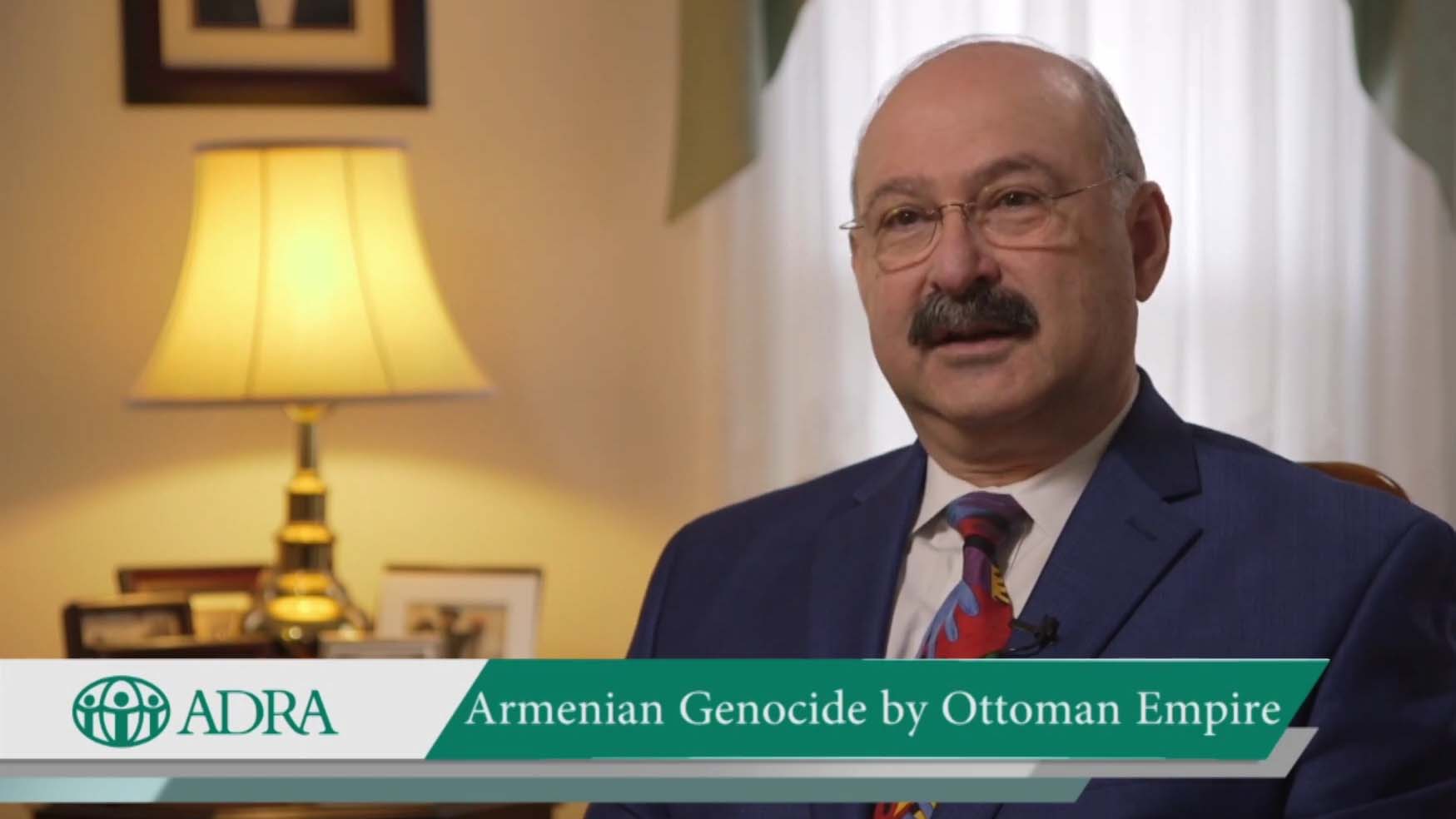 Karnik Doukmetzian, General Counsel at Seventh-day Adventist World HeadquartersThe documentary also shares the stories of two senior statesmen in the Adventist Church, one whose parents escaped the Armenian genocide in the former Ottoman Empire, and the other who, as a 10-year-old, fled with his parents from the work-camps in post-WWII Yugoslavia to make a new life in America. They demonstrate how refugees can add value to a society.
This programme gives hope. That is why the theme this year is Hospitality: a reminder of grace and blessing.
View a programme preview now, then watch the full programme on World Refugee Sabbath by visiting https://adra.eu/refugees/.

ADRA has also prepared a sample sermon and a series of social media banners that can be used on the day, also available for download from https://adra.eu/refugees/.
W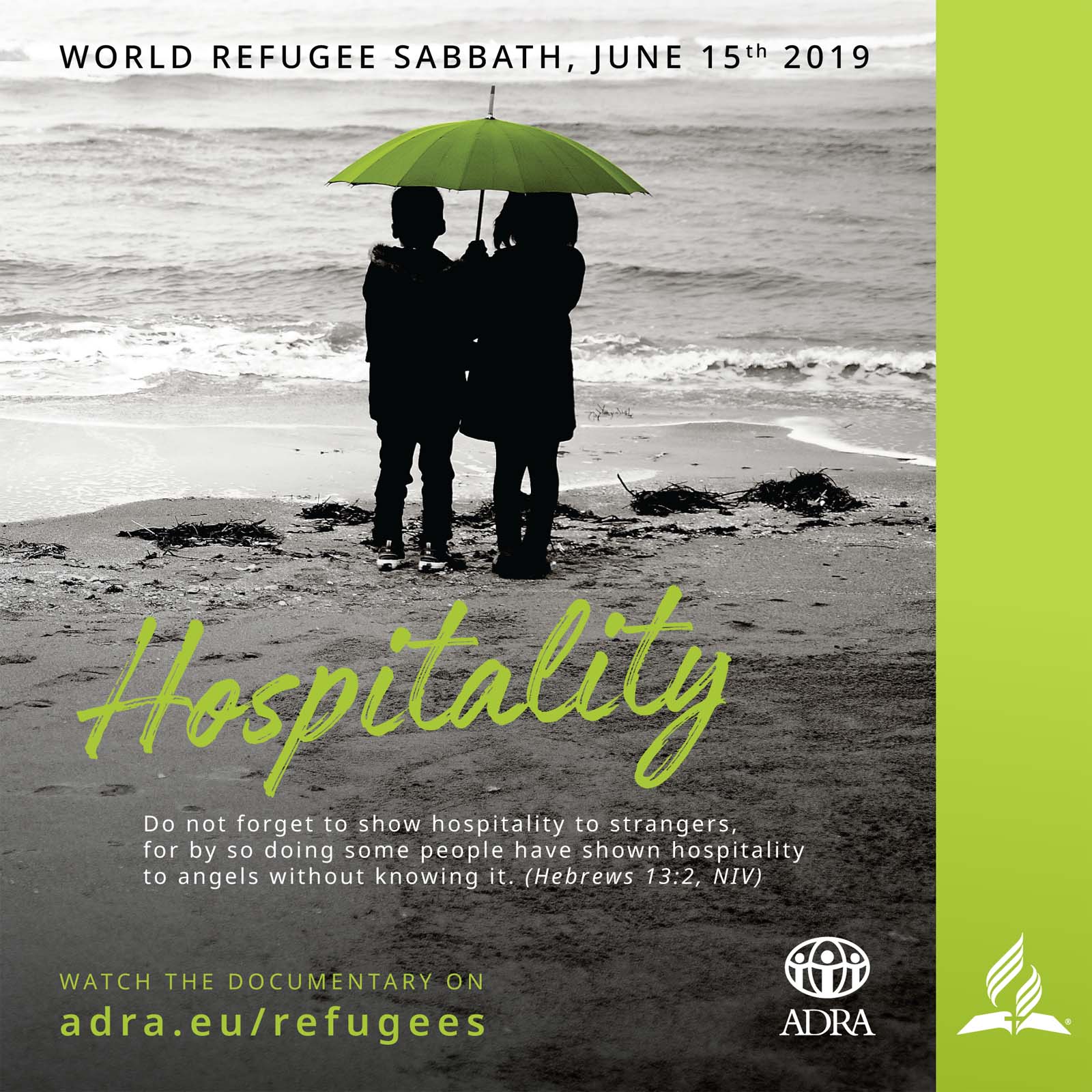 e strongly encourage churches to show the programme preview in Sabbath School on 15 June, focus Sabbath worship around the sermon theme, and then show the documentary during the afternoon.
Together as Christians we can use World Refugee Sabbath and World Refugee day to commemorate the strength, courage and perseverance of millions of refugees, and to show how we can be involved in caring for them in exactly the same way as Christ cared for the foreigner, the outcast and the dispossessed during His ministry on earth.
This is the fourth year that the Adventist Church across Europe, together with ADRA Europe, has provided substantive programming for World Refugee Sabbath. This is the result of a partnership between the Communication departments of the Inter-European and Trans-European Divisions of the Adventist Church, based in Bern, Switzerland, and St Albans, England. Previous programmes can be viewed here.
The programmes highlight how Adventists in Europe, and around the world, have shared hospitality in action following the promise of Hebrews 13:2 [NIV]: 'Do not forget to show hospitality to strangers, for by so doing some people have shown hospitality to angels without knowing it.'
For 2019 an additional highlight will be to inspire members and communities to sign an ADRA petition encouraging the development of initiatives that will give every single child the right to education. Under the slogan Every child. Everywhere. In School, ADRA international is aiming for a minimum of one million signatures to help encourage governments and the UN to take more seriously plans to educate every single child and give them a future. Find out more and sign the petition here.
For further information including translation options please contact:
Corrado Cozzi, Inter-European Division: This email address is being protected from spambots. You need JavaScript enabled to view it.
Victor Hulbert, Trans-European Division: This email address is being protected from spambots. You need JavaScript enabled to view it.
Maja Ahac, ADRA Europe: This email address is being protected from spambots. You need JavaScript enabled to view it.

On Social media use the hashtag #WithRefugees.  
---
tedNEWS Staff: Victor Hulbert, editor; Deana Stojković, associate editor
119 St Peter's Street, St Albans, Herts, AL1 3EY, England
E-mail: This email address is being protected from spambots. You need JavaScript enabled to view it.
Website: www.ted.adventist.org
tedNEWS is an information bulletin issued by the communication department of the Seventh-day Adventist Church in the Trans-European Division. Readers are free to republish or share this article with appropriate credit including an active hyperlink to the original article.
Fancy singing a hymn?.
Check out
https://sdahymnal.net/