An Adventist Church in Washington State Feeds a Need
Bright and early every Tuesday morning for the past several months, Pat Bailey shows up at Auburn City Seventh-day Adventist Church to direct cars into the food bank line, the COVID-19 testing line or both.
"I meet every car that comes in," Bailey says. As a community health care consultant for the city of Auburn, Washington, she helped negotiate plans for the Auburn City Church site to serve as a COVID-19 testing location in the suburbs between Seattle and Tacoma.
"It's a good relationship that really helps the community," Bailey says. "People come from all over Auburn and beyond. All ages. All ethnicities. People are so happy and appreciative."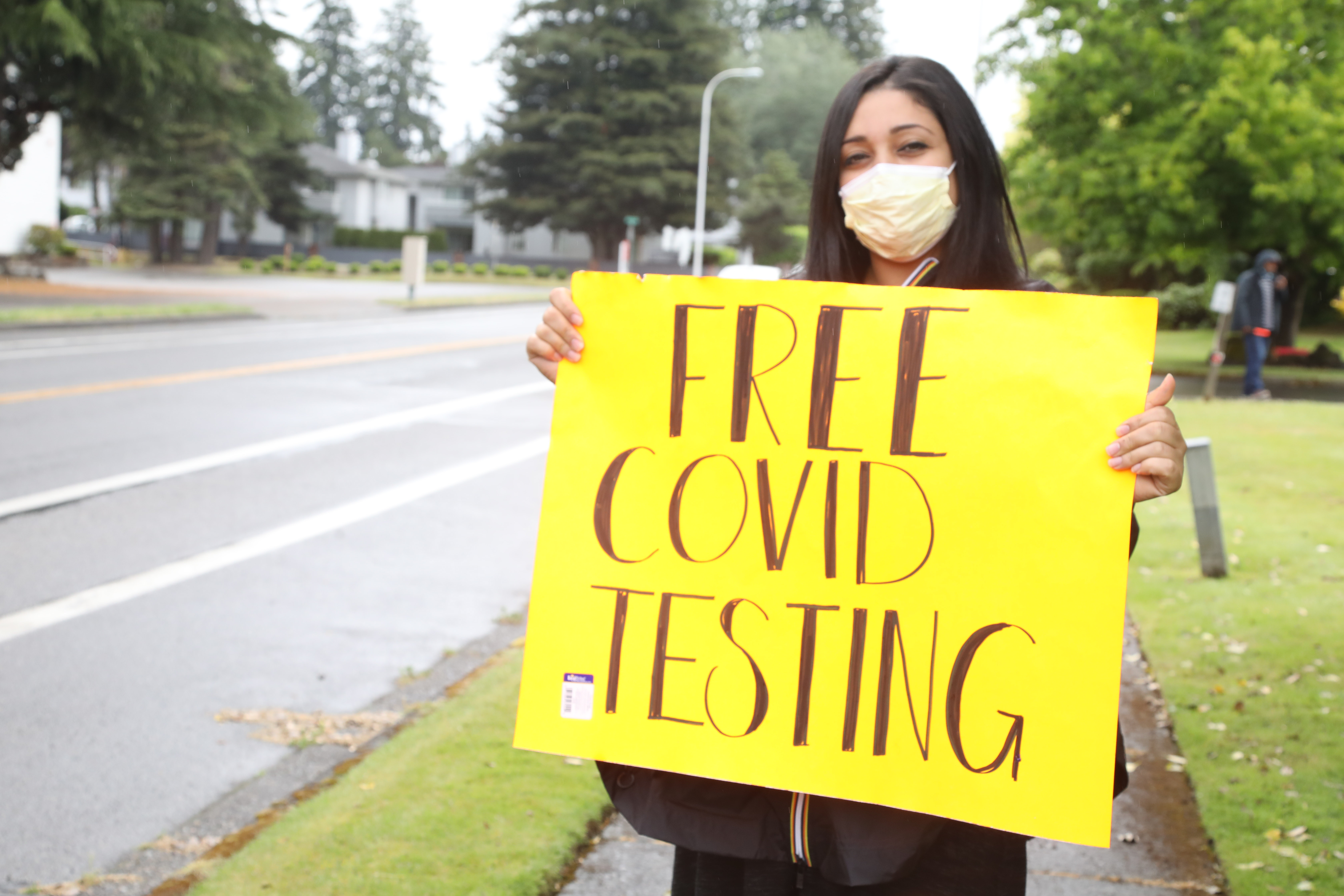 Testing at Capacity
Auburn City Church's parking lot is one of the designated COVID-19 test sites for King County. Cars typically start lining up at 6:30 a.m., testing starts at 7 a.m., capacity is often reached by 10 a.m., and testing concludes around 1 p.m. Some people end up waiting three or four hours. The tests are free for those without insurance.
"We do COVID testing on all ages," says Lucy, a Harborview Medical Center employee who serves as charge nurse for this test site. "We provide COVID testing via nasal swab. It's an uncomfortable test but a very reliable test. Results are typically available within four days or less."
To date, more than 1,200 people have received a COVID-19 test at this location. Typically 190 tests are administered each week.