1 April 2018 | Cēsis, Latvia [Guntis Bukalders]
Fifty-six pastors and church leaders from Estonia, Latvia and Lithuania took four days, 21-24 March to focus on Adventist beliefs and the Book of Revelation. Organised by the Baltic Union Conference Ministerial Association, the Bible Conference took place in Cēsis, Latvia.
Laszlo Gallusz, senior lecturer in New Testament studies at Belgrade Theological Seminary, Serbia, presented on the historical background of the book of Revelation, and then focused on what is central to the book. Jiří Moskala, professor of Old Testament Exegesis and Theology at Andrews University, presented lectures on the Pre-advent judgement, Adventist identity, and the three angels' messages of Revelation 14.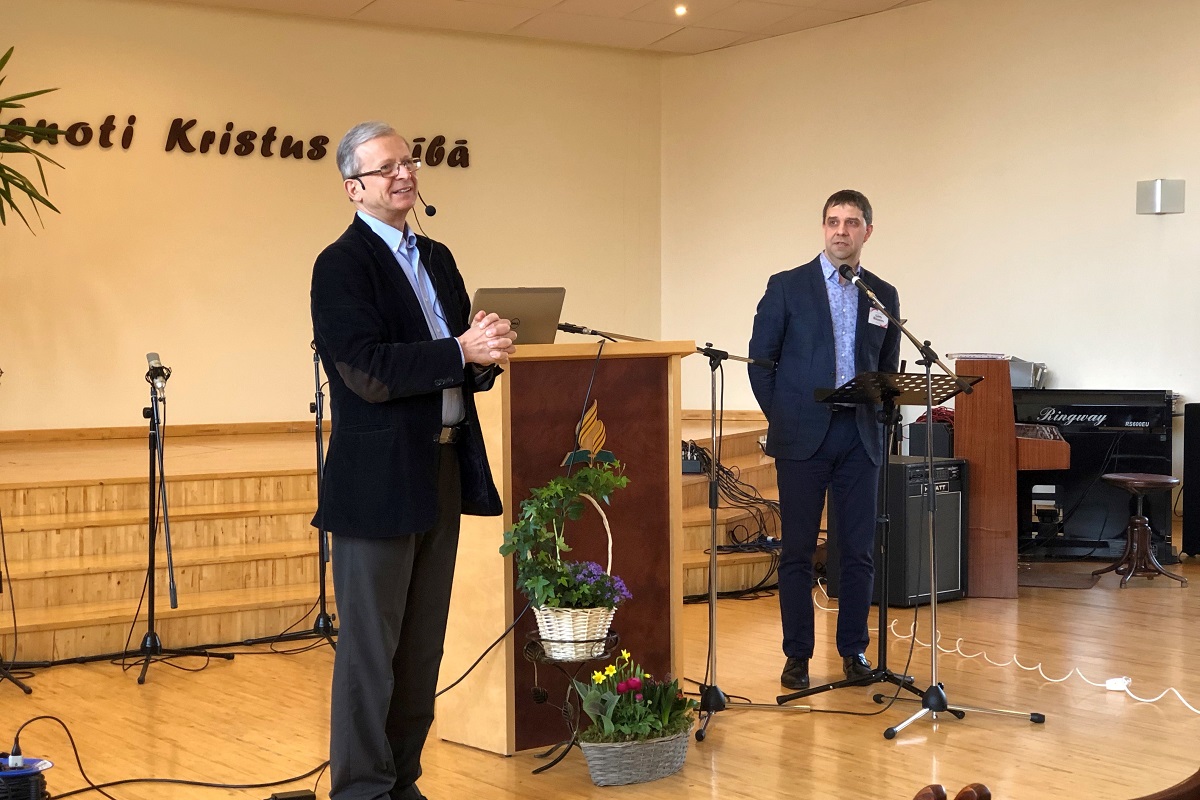 Many pastors said they particularly appreciated the lecture about Jesus as a Mediator, because, they said, there is a strange teaching in Christian circles that Jesus, by his sacrifice, had to calm down God's wrath against sinful men. Nothing could be further from the truth! They discovered that the Bible reveals that Jesus is working with the Father to save people, that God–The Father himself loves humankind.
Here are just a few responses from participants: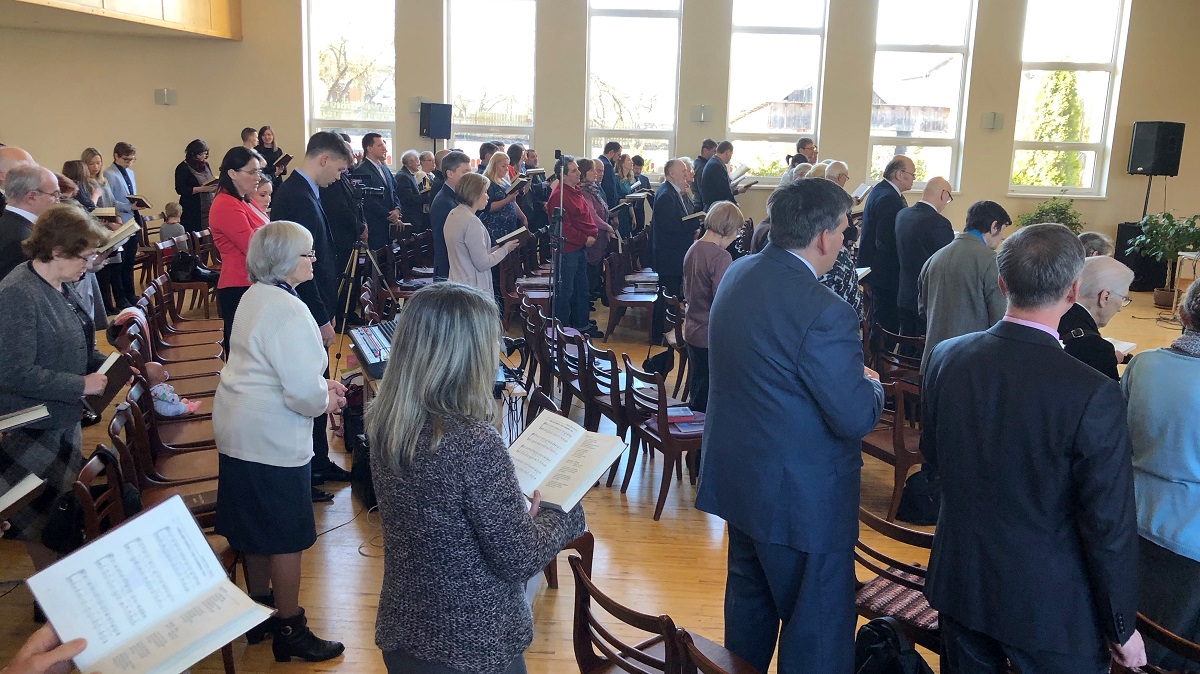 • The lectures inspired and gave me a deeper trust in God's love. It would be good if we could have such a conference every year.
• These days together with the lecturers gave me even greater motivation to serve others, to be part of God's family and invite others! Thanks! I got a much broader view of Adventism.
• It's important to view complex topics and Biblical message from the God's perspective — from the perspective of salvation. The Gospel is a message of joy! Both in personal and public ministry we need a healthy balance — and this seminar only strengthened this idea. Thank you!
• This was a liberating seminar. It brings joy to people by portraying a God who does not punish but brings salvation.
• To live in Jesus means living a victorious life. If personal relationships with Jesus will be better – ministry will be better.
• Everything that I share should reveal Jesus, not me! We can live with safe assurance about our salvation!
• A well organised conference with good food — both spiritual and physical.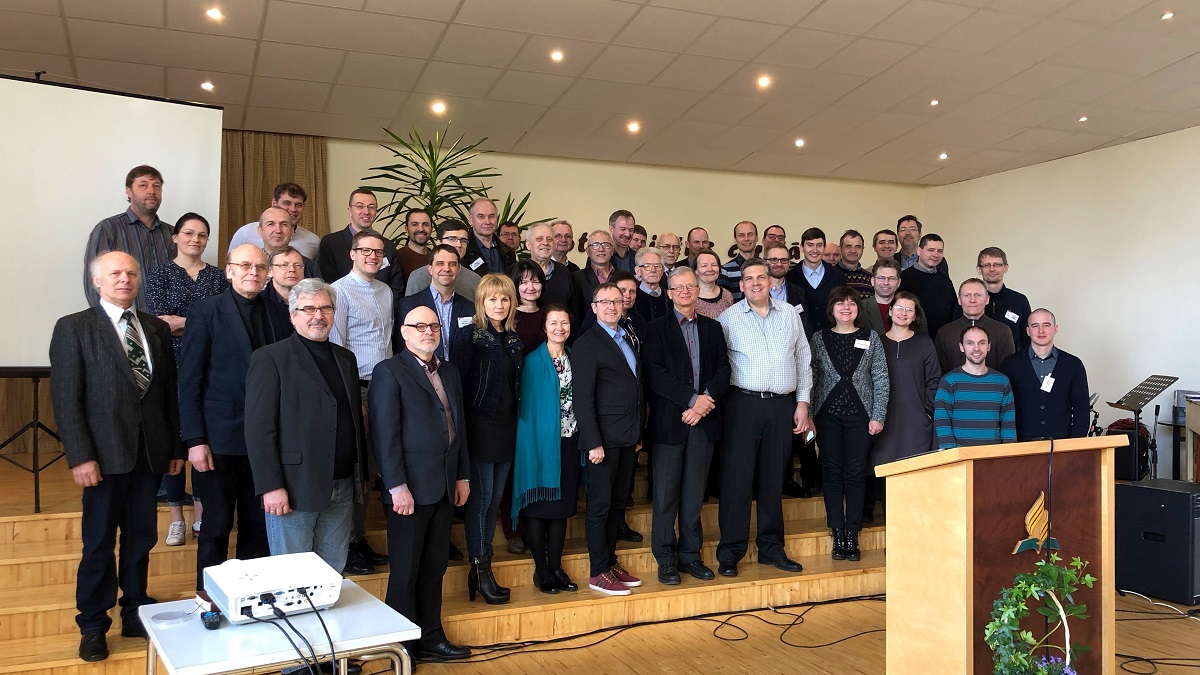 At the end of the conference, Baltic Union Conference president, David Nõmmik said, "This Bible conference was indeed a long-awaited event for many of our pastors. It reminded me of past extended theological courses in Riga which were conducted by the well-known professors from Newbold College and Andrews University. Something similar was seen in this event, where pastors attentively listened to lectures, made notes and asked challenging questions both publicly and in private conversations with the professors. The feedback showed that we need such gatherings more often, especially during such times of constant change and when facing controversial theological issues in the churches."
Jiří Moskala, Ph.D., is professor of Old Testament exegesis and theology and dean of the Seventh-day Adventist Theological Seminary, Andrews University, Berrien Springs, Michigan, USA.
Laszlo Gallusz, Ph.D., is senior lecturer in New Testament studies at Belgrade Theological Seminary, Serbia. He is the author of «The Throne Motif in the Book of Revelation», as well as a number of books and scholarly articles in English, Hungarian, and Serbian.
That article was first published on the BAUC website.
---
tedNEWS Staff: Victor Hulbert, editor; Deana Stojković, associate editor
119 St Peter's Street, St Albans, Herts, AL1 3EY, England
E-mail: This email address is being protected from spambots. You need JavaScript enabled to view it.
Website: www.ted.adventist.org
tedNEWS is an information bulletin issued by the communication department of the Seventh-day Adventist Church in the Trans-European Division. Readers are free to republish or share this article with appropriate credit including an active hyperlink to the original article.