19 November 2019 | Herceg Novi, Montenegro [Saša Todoran]  
What can be more relaxing that sitting on a beach in a beautiful location, and with a good book. This is the reality for the many thousands who visit the Adriatic coast in Montenegro during the summer season. Adventist Literature Evangelists (LEs) are providing that book.
Between June and August this summer LEs sold more than 11,000 books to holidaymakers who come from Serbia, Bosnia and Herzegovina, Montenegro and other former Yugoslav republics to enjoy the 73km of beach along with plenty of historic towns and stunning countryside.
The sales programme is an initiative of the Seventh-day Adventist Publishing House in Belgrade, Serbia, as part of its outreach programme to people across the South-East European Union Conference (SEEUC). LEs have achieved considerable success, particularly books in Serbian are understood by all across this region.
This is a positive achievement in an environment where the sale of religious books across Serbia and the SEEUC is generally in decline. However, drawing on eleven years of experience, the opportunities in summer holiday resorts are skyrocketing. Between 2008-2019 LEs have experienced a rise in sales on beaches of Republic of Montenegro. The relaxed holiday conditions appear to make people much more open to buy and read a book. An average of 15 LEs per day supply that need.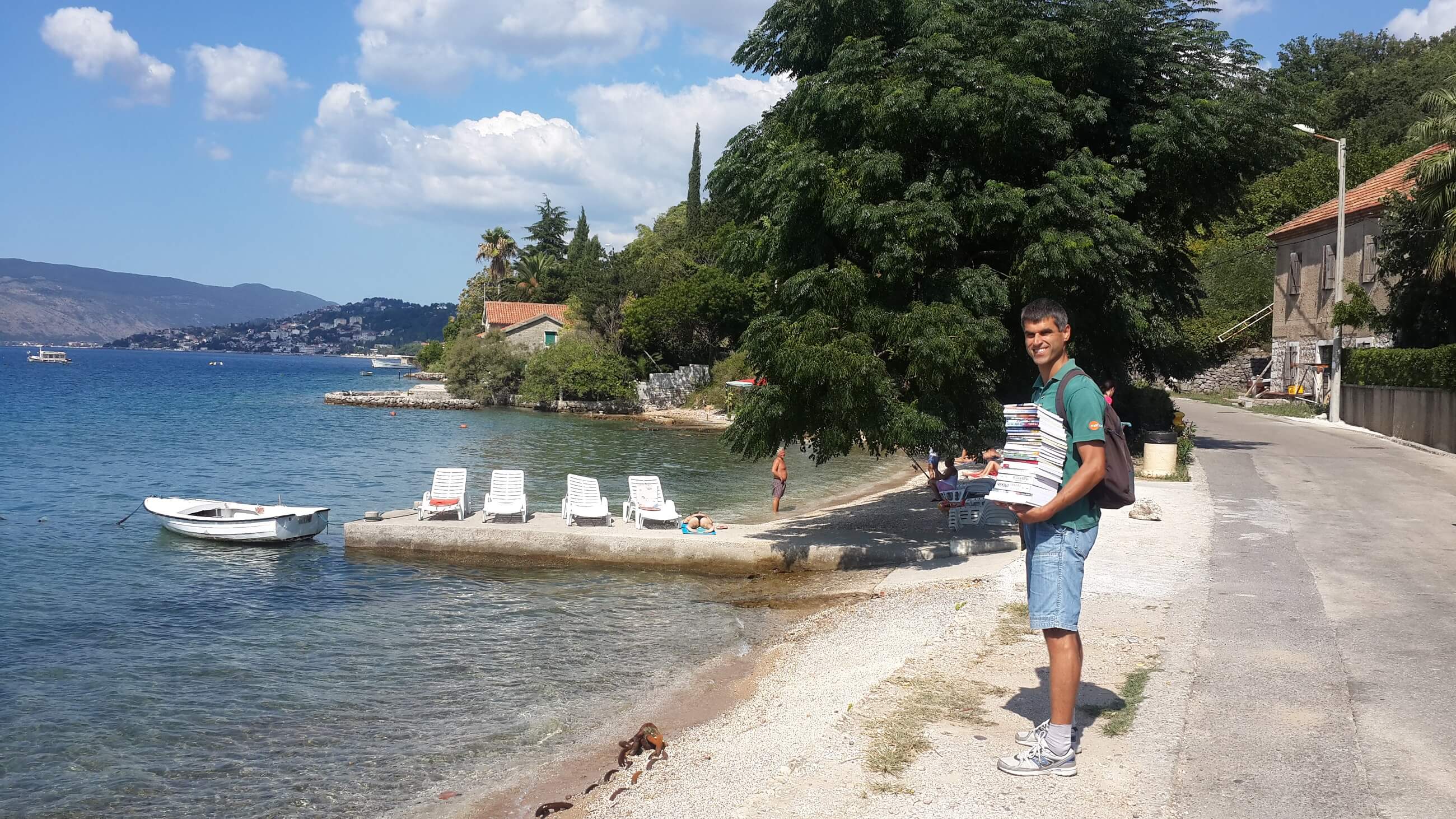 While some of the books deal with health and psychology, the majority of sales are religious books and those of life stories related to religion. Once the holiday makers return home we are hearing from some pastors and local churches that as the books travel home with them, so does the desire to find out more about God. Some have started attending Church events, begun studying the Bible or even got baptised. We are grateful to God for each colporteur and for every book that came into the hands of tourists.
A seed planted on holiday can bear fruit once back home. Plans are already in place for the 2020 holiday season.
---
tedNEWS Staff: Victor Hulbert, editor; Deana Stojković, associate editor
119 St Peter's Street, St Albans, Herts, AL1 3EY, England
E-mail: This email address is being protected from spambots. You need JavaScript enabled to view it.
Website: www.ted.adventist.org
tedNEWS is an information bulletin issued by the communication department of the Seventh-day Adventist Church in the Trans-European Division. Readers are free to republish or share this article with appropriate credit including an active hyperlink to the original article.
Fancy singing a hymn?.
Check out
https://sdahymnal.net/