17 April 2019 | Zagreb, Croatia [Svjetlana Veble with Patrick Johnson/tedNEWS]  
The Trans-European Ministerial Association has been 'on the road', enhancing ministerial competencies for pastors and proficiencies for elders in the Balkans and Nordic regions.
Pastors and Elders' training in Belgrade, Serbia.
Pastors and Elder's training, Adriatic Union.After two days in Belgrade, Serbia, serving 200 pastors and elders across the South-East European Union, Pastors Jonas Arrais, Ministerial Association director at the Seventh-day Adventist World Church headquarters; Patrick Johnson, his counterpart at the Trans-European Division (TED); and Nikolaus Satelmajer, TED Discipleship Coach, met 130 pastors and elders from across the Adriatic Union for five days in Zagreb and Rijeka, 3 – 7 April. From Croatia Pastor Johnson met with the pastors from the Norwegian Union in the tranquil surroundings of Halvorsbøle in Norway 9 –  10 April, before ending the tour with a group of 20 elders at the Adventist campsite just outside Jyväskylä in Finland 12 – 14 April.
The main theme throughout the lectures focused on seven competences needed for Professional Development of pastors and three proficiencies for developing elders as local church leaders.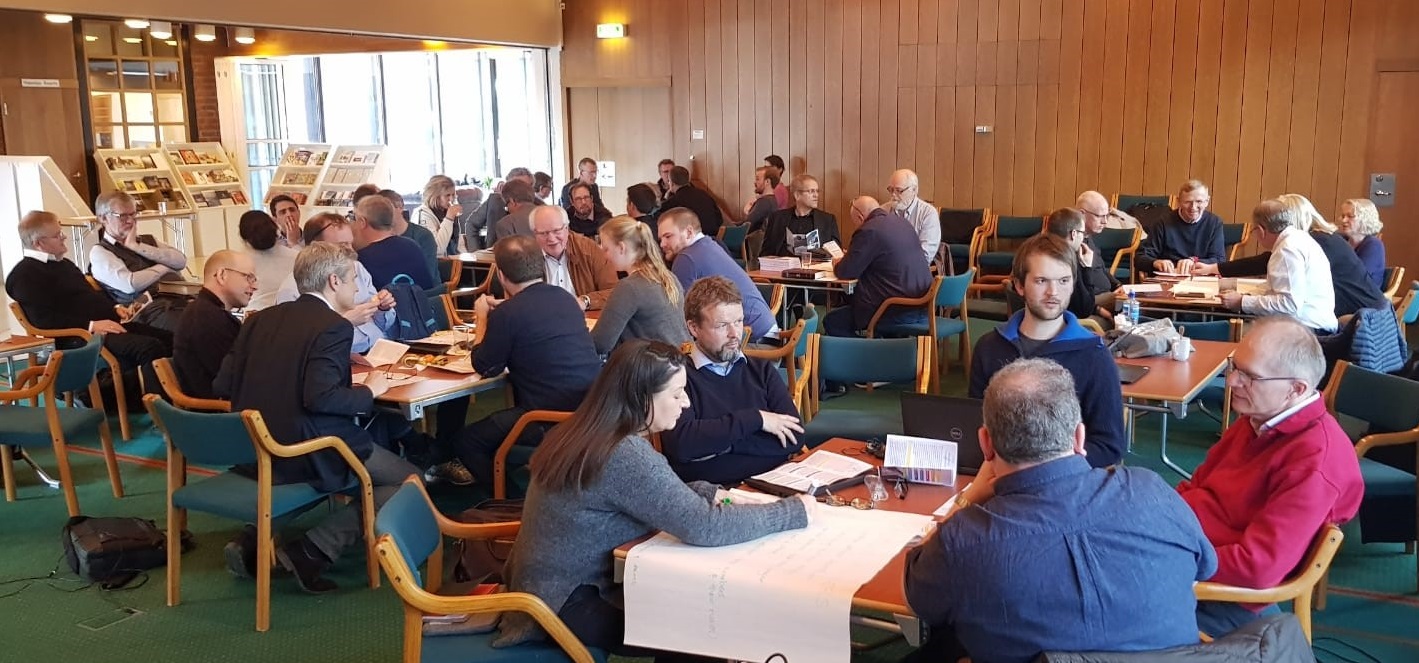 Pastoral training in Halvorsbøle, Norway. Pastor Arrais focused on topics such as: How to be a positive church in a negative world, How to make Church Committees more effective and efficient, and How to better plan an attractive worship service.
Pastor Johnson emphasised the 7 competencies of being a Christ-like follower: a Life-long learner, an Empowering leader, a Multiplying disciple-maker, a Relational shepherd, an Inspiring communicator, and Effective communicator.
As a Discipleship Coach Satelmajer focused most fully on the relational shepherd and disciple-maker elements.
Since 2019 has been designated as the year of the elder, Pastor Johnson also introduced an elders' training curriculum that aims to develop proficiency in the three areas of spiritual leadership, general oversight and nurture.