Drive-By Greetings and Online Giving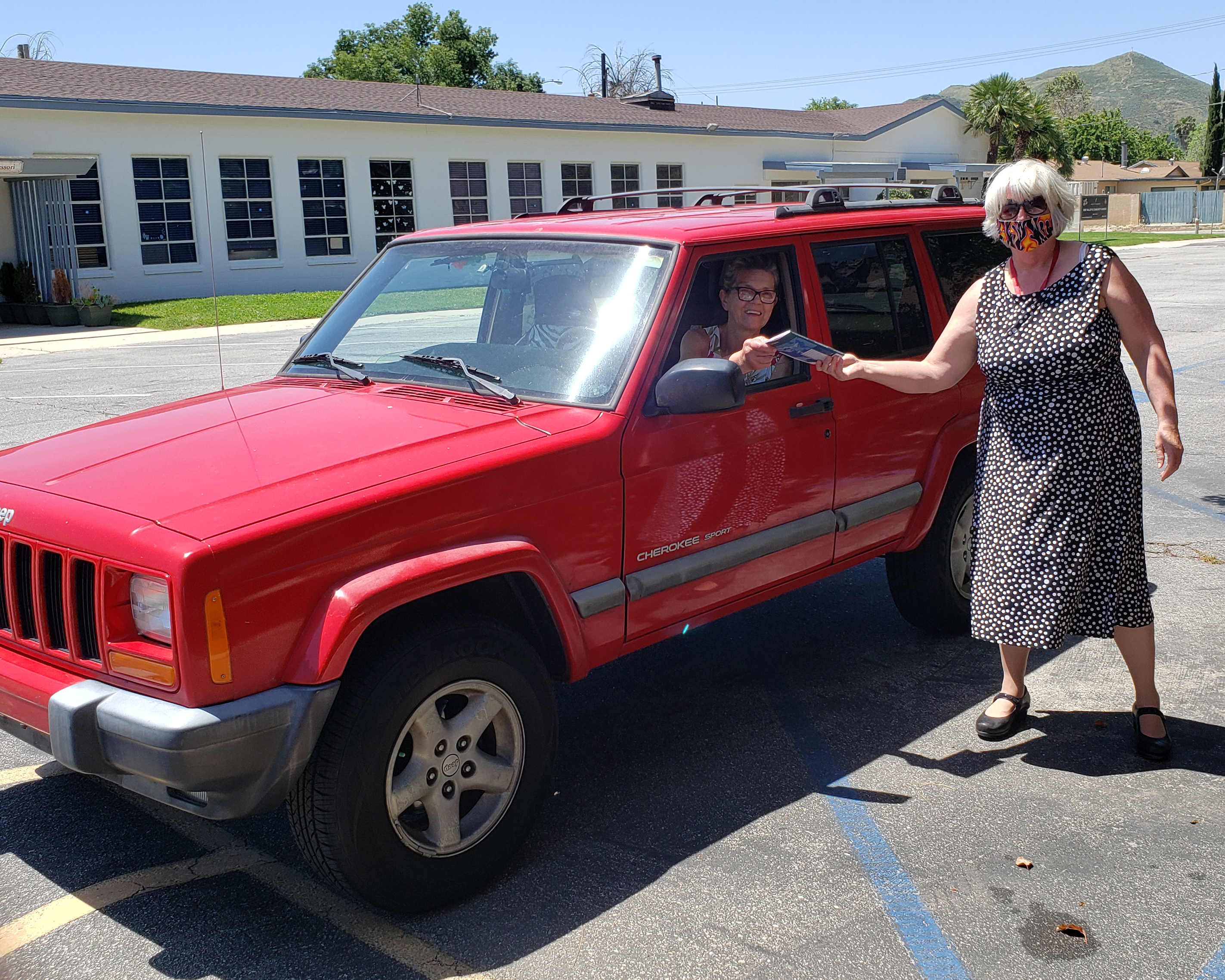 For Pastors Phil and Jan White of the Simi Valley Seventh-day Adventist church in Southern California, the transition from normal church services to live-streaming and online giving was seamless. The church was live-streaming services pre-pandemic, and, for the past eight years, has been using Adventist Giving online. "A small percentage of the membership used adventistgiving.org before, for convenience," said Pastor Phil White, "and now about 50 percent of our church family is using the service." The church has never had more money in their "Love Fund" before. "Members want to help their brothers and sisters in the church who are hurting and financially challenged," Pastor Phil said.
Keeping the church family connected when they feel so disconnected is paramount to the pastors. "A week into the shutdown, we initiated a nightly 30-minute Zoom family worship called SiMi Encourage," Pastor Phil said. As many as 60 people have attended the worship, averaging about 40 people online each evening.  Two-minute audio messages of encouragement are texted regularly, as well as "Pastor Phil's Footnotes." A Zoom evangelistic Bible seminar meets three times a week, with many members inviting their non-member friends. 
Jan White, the pastor for nurture and discipleship, spent hours on the phone in the first weeks, calling members, praying with them, reading scriptures, and inquiring about their mental health and other needs. The Whites offered to pick up groceries and attend to the needs of not only their elderly, most vulnerable members, but every single church member. While online giving was encouraged, the pastors also offered front porch pick-up of tithes and offerings. They delivered groceries, picked up medication, and dropped off gift cards for those who lost their jobs.
"That first week, I was feeling overwhelmed and discouraged, and Pastor Jan called me just to ask how I was doing," one grateful member said. "She asked specifically what I needed, offered to help, then read Psalm 91 and prayed with me. It was like a dark cloud of despair lifted when she said, 'Amen.'"
"The hard part for me is that I can't give people a hug," said Pastor Jan, "—a touch to say, 'I'm so sorry for what you're going through right now.' But I know when I reach out, listen, pray, and care, I'm making a difference for Jesus."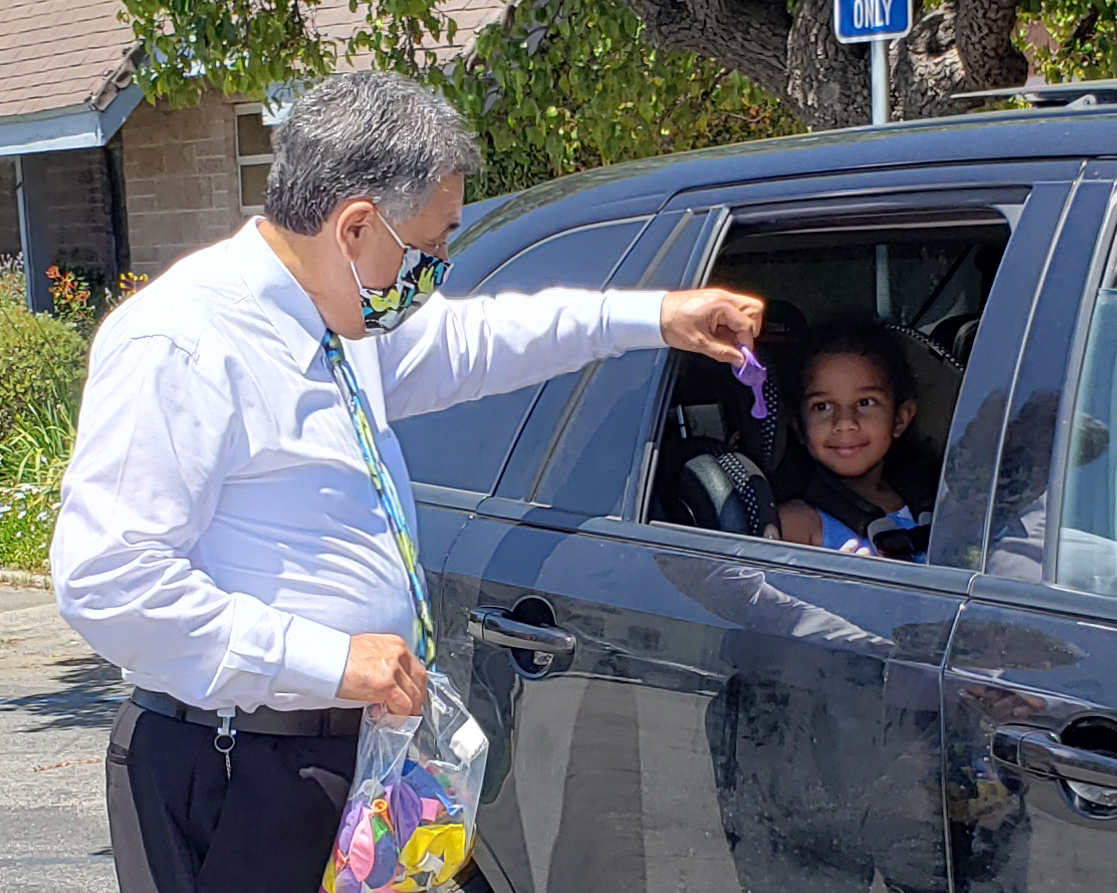 The first Sabbath in May, Pastors Phil and Jan started doing "drive-by greetings" 30 minutes after the livestream worship. The first week twenty people showed up, staying in their cars. The pastors greeted them, prayed with them, and handed out Sabbath School materials for adults and children. Pastor Phil gave out his famous "Smile, Jesus Loves You" balloons for the children, something he does each Sabbath after church.
This local church has learned how to thrive in a pandemic—with gratitude and humility. As life returns to a new normal in the weeks and months ahead, the Simi Valley church is prepared to adapt and respond to the needs of their members, relying on how God has led them in the past, and how He promises to lead in the future.
— Connie Vandeman Jeffery is the host of "All God's People," a weekly short video series highlighting the people and ministries of the Pacific Union Conference.
georgiadamsteegt
Mon, 05/18/2020 – 14:55