From Chronic Pain to Courage
During a drive home from the Montana Conference Camp Meeting in 2005, life for Becky Curtis and her family changed dramatically. A car accident left her with a spinal cord injury and the loss of almost all movement on the left side of her body. In the 13 years following the accident, her life has been a journey — from suffering chronic pain to managing her pain and helping others to do the same. Despite the immense challenges, Curtis knows that God had a plan all along.
Curtis and her then 14-years-old son Spencer were driving behind her husband, Barry, on the four-hour trip home to Hamilton, Montana. It had been a long day. She remembers her wheels touching the gravel on the side of the road, a second of overcorrecting, and then 100 yards of rolling. Photos of the totaled Jeep show the intensity of the crash. Spencer sustained a concussion. When the car came to a stop, Curtis knew her neck was broken.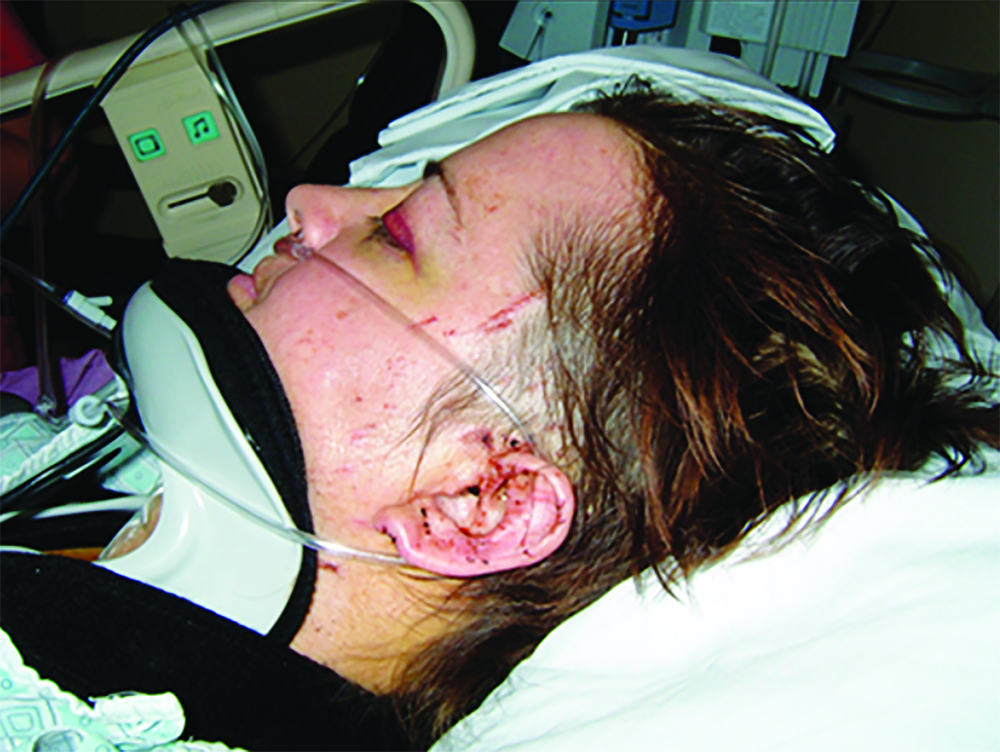 Life Changed
"I was a busy mom," Curtis said, describing life before the accident. "I was a realtor in the Bitterroot, and life was pretty fast paced." She went from being a busy mom to a bedridden patient. "At best, I was getting around in a wheelchair," she said.
Curtis continued to gain strength and movement. Two years into recovery, the prognosis looked good. Then, suddenly, she felt a new and overwhelming pain from the neck down. She had developed a syrinx, a cyst in the middle of her spinal cord that caused burning nerve pain. Though doctors tried everything imaginable, nothing could both ease the pain and maintain her quality of life.
Curtis described begging and pleading with her doctor for solutions. "I expected it to get better or that our modern medical world would have a cure for the pain," she said. Feeling unable to function, Curtis fell into depression. "I had a lifetime of faith reminding me God had a plan, but it was a dark time."
The pain was immense, and all solutions were out of sight. Her support system of family and friends encouraged her to keep moving forward, but her husband remembers asking, "How can God leave her with all this pain?"
Active Modalities
In 2007, Curtis finally found help at a pain clinic in California. "I discovered that the way to manage pain was no longer going to be on someone else. I did not find a passive cure for my pain. What I did find was active modalities for managing it," she said.
At the pain clinic, Curtis's behavioral medicine specialist was Joel O'Beso, an Adventist Doctor of Psychology, who noted her success at adopting pain management techniques, as well as her strong commitment to helping others. O'Beso encouraged her to consider becoming a pain coach someday. Curtis determined that if she could ever get her pain under control, she would help others through this process. 
Not long after implementing the techniques she'd learned, Curtis felt life turning around. Able to better cope with the pain, she started imagining more possibilities. In 2008, she founded Take Courage Coaching, a company now comprising 18 coaches trained to help others manage chronic pain. As part of her work, Curtis travels across the U.S. speaking at health conferences, including Mayo Clinic-sponsored conferences. "My personal journey is no longer focused on my pain but focused on helping others," she said.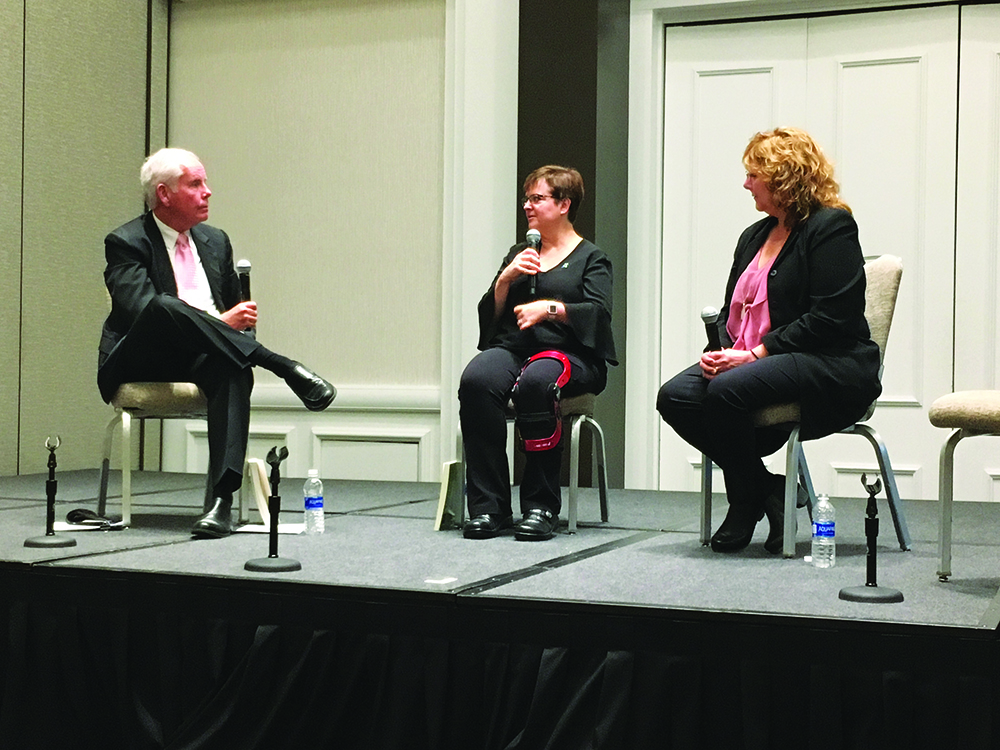 Purpose
Curtis still experiences chronic nerve pain, but manages the pain through exercise, good nutrition, plenty of rest, and guarding herself against negative thinking and stress. Through adaptations in her kitchen, she is able to continue cooking, which she loves. She also goes hiking with her husband and their miniature Australian shepherd, Quigley. "Life is much slower," Curtis laughed good-naturedly.
Becky Curtis has learned the meaning of Paul's words, "My strength is made perfect in weakness" (2 Cor. 12:9, KJV).
In a journal entry right before the accident, Curtis wrote: "Okay God, I don't know what You want me to do or be, but I'm willing to do whatever You want of me." Her accident at first made her feel useless, but now she sees what it was all about. "In looking back, I can see His hand, that God had a purpose and a call for me."
To read more about Curtis's experience managing her chronic pain, visit her blog on www.takecouragecoaching.com.
— Faith Hoyt is a communications intern for the Pacific Union Conference; the article, "Becky Curtis Journeys from Chronic Pain to Courage," used by permission, was originally published in the January 2019 Pacific Union Recorder.
kmaran
Mon, 04/01/2019 – 13:20