20 May 2019 | St Albans, United Kingdom [Victor Hulbert]   
Giles Barham is to join the Trans-European Division (TED) as Assistant Treasurer. Included in his brief will be the important role of training finance teams across the 22 countries of the TED. This is more essential as a number of Unions and Conferences have had personnel changes with constituency meetings this year.
Barham comes with a strong background in finance. He currently works as an Account Executive with Adventist Risk Management as well as acting as Bursar for Newbold Junior School in Binfield, Berkshire. From 2009 until 2015 he served as Associate Treasurer for the South England Conference.
His position was voted at TED Spring Meetings on 20 May 2019. On accepting the role he thanked the committee and humbly committed to serve to the very best of his ability.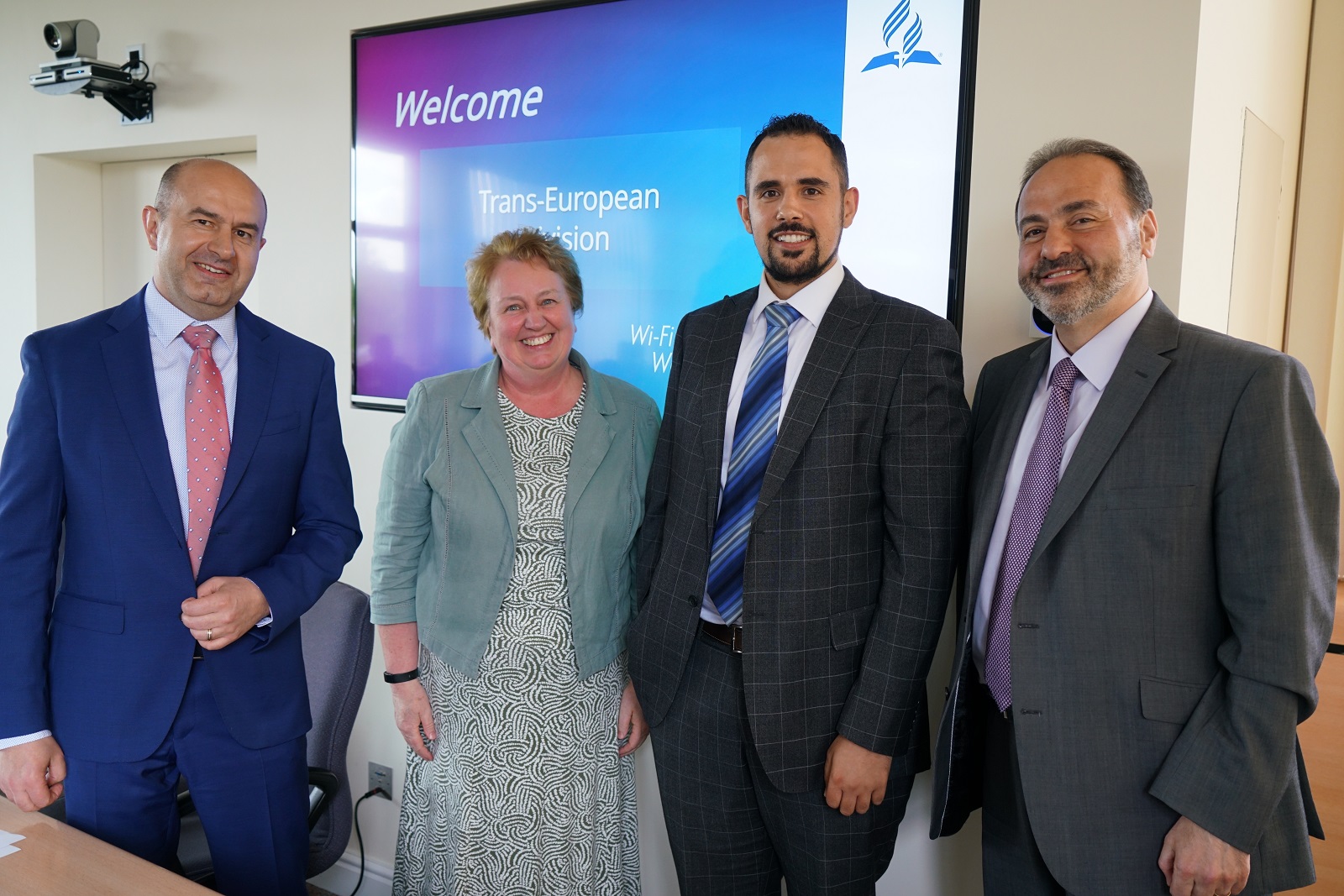 TED Treasurer, Nenad Jepuranović welcomed Barham to the team stating, "Giles is an ACCA-qualified accountant and has developed a wide range of knowledge throughout his career which will bring a high-level set of skills to the TED Treasury Department, where he will assist with covering various roles while the department as a whole bolsters its focus on supporting Unions and Attached Fields with accounting and training needs."
"We are constantly trying to restructure for growth," stated Raafat Kamal, TED President. "With a young, but highly experienced, person we see this as a very positive move that will assist mission across the Trans-European Division."
---
 tedNEWS Staff: Victor Hulbert, editor; Deana Stojković, associate editor
119 St Peter's Street, St Albans, Herts, AL1 3EY, England
E-mail: This email address is being protected from spambots. You need JavaScript enabled to view it.
Website: www.ted.adventist.org
tedNEWS is an information bulletin issued by the communication department of the Seventh-day Adventist Church in the Trans-European Division. Readers are free to republish or share this article with appropriate credit including an active hyperlink to the original article.
Fancy singing a hymn?.
Check out
https://sdahymnal.net/