Honors Equip Pathfinders to Extend Compassion Toward Marginalized Groups
Honors are key components of the Pathfinder curriculum that help youth learn valuable spiritual, recreational, and practical skills they can carry while they're in the ministry and beyond.
Pathfinders are encouraged to amass as many skills and experiences as possible whenever honors are offered through their clubs, conferences, and unions. But camporees are an especially good occasion to earn lots of honors in a compressed timeframe. With this in mind, more than 170 honors classes are available for the Pathfinders attending the 2019 Chosen International Camporee in Oshkosh, Wisconsin.
The honors offered at the Chosen camporee appeal to many interests, including leatherwork, knife throwing, biblical archeology, origami, robotics, space exploration, and gift wrapping. There are also honors that are more service-oriented, including learning how to witness to others of through the "Cross-Cultural Mission" honor or understanding how to resolve conflict with the "Peace Maker" honor.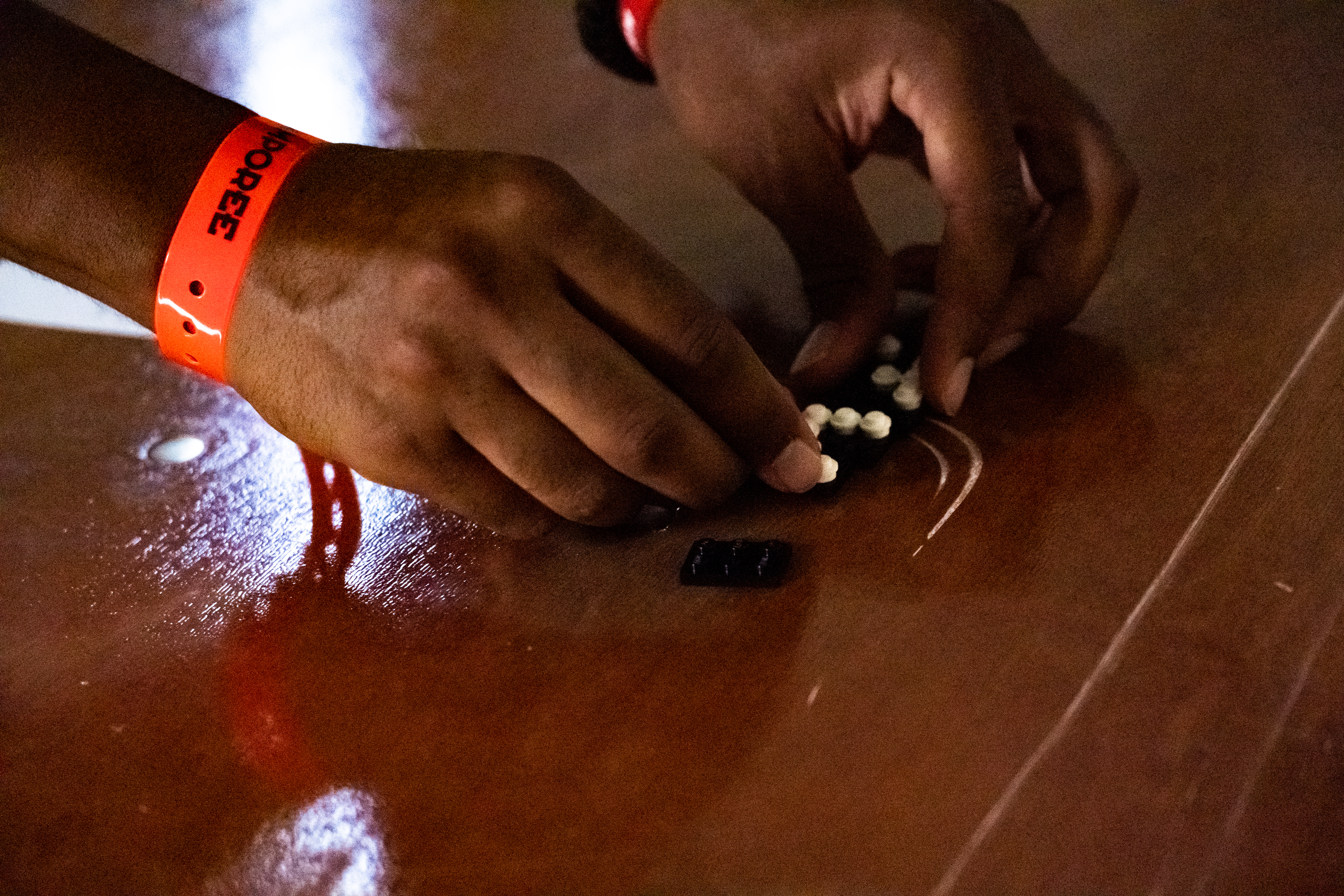 Braille Honor
This year, the international camporee featured a Braille Honor for the first time in its history. The honor was developed by Christian Record Services for the Blind, a ministry of the North American Division. Pathfinders who participate in the 90-minute session learn about the tactile reading system and how it has been adapted into different languages. They can also experience the system hands-on by using Legos to construct their names in braille.
Jeri Lyn Rogge, editorial and outreach coordinator of Christian Record Services, who is one of the teachers of the honor, said the Pathfinders are posed with questions that help gauge their knowledge of the blind, including "What can the blind do well," "Are there different types of blind," and "What scares you about the blind?" After answering, the Pathfinders watch a video testimonial of a member of Christian Record Services who attended its summer camp for the blind. The questions are then repeated to the Pathfinders after the video.