9 October 2019 | Reykjavik, Iceland [EUD/NAD/TED communications]
Photographers and video makers from three World Divisions gathered in Iceland to network, share, and improve their photographic skills, 5 – 12 September 2019.
Silhouette [Photo: Dan Weber]Jump back just ten years and social media was mainly text based. Slowly photos came to prominence and now video is an indispensable element. Jump back even further and church magazines were text based. Today an article without a photo will not get published. Photos are essential. Yet sadly, while photos are crucial, not all photos are good.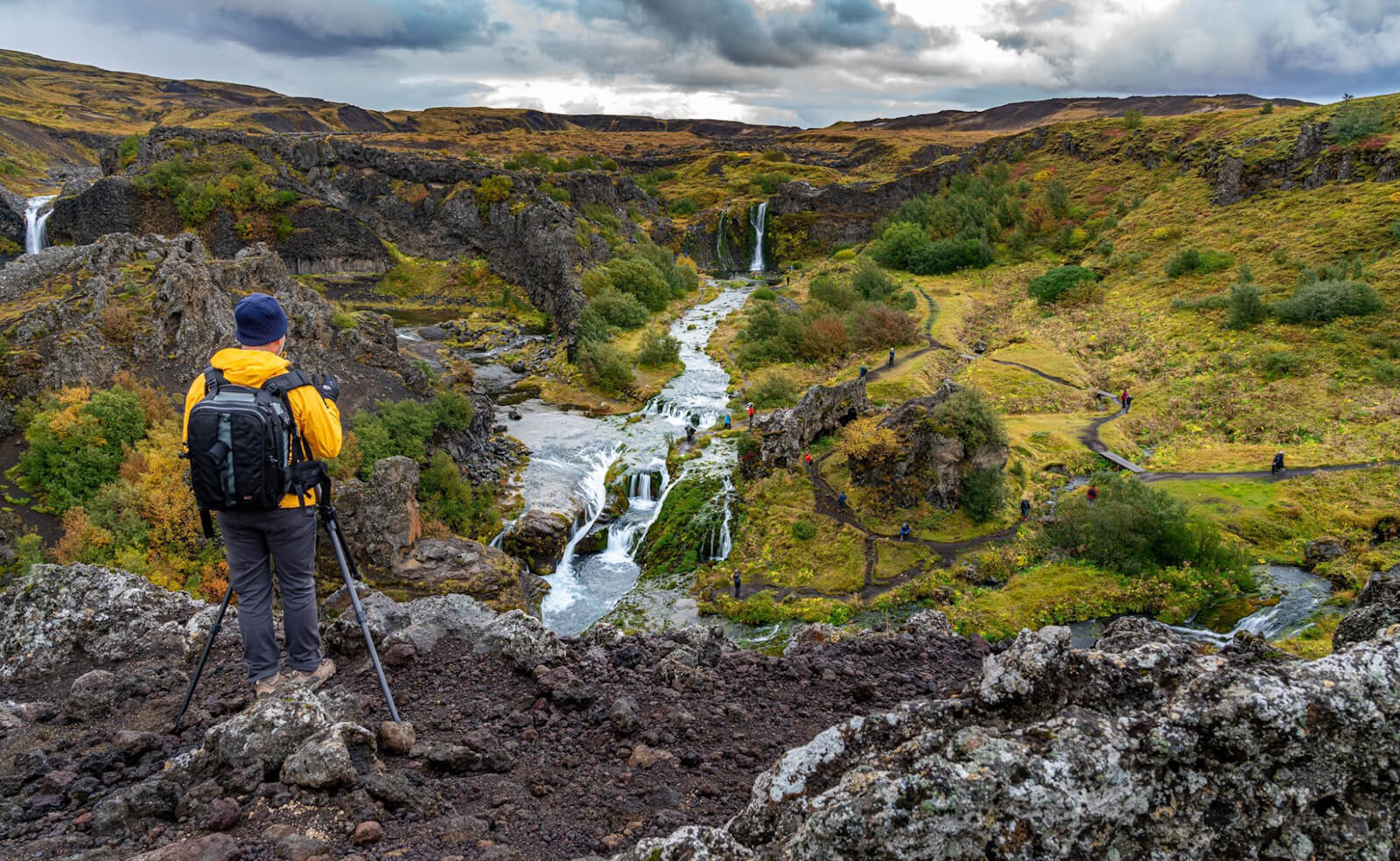 This photo at Gjain, one of the most magical spots in Iceland, shows how to gain perspective but also how photographers spread out to discover totally different perspectives and tell different stories at the same location. [Photo: Gudmunder Ibsen]To address this issue, a small group of photographers from Europe, North America and Iceland met together at the Hlíðardalsskóli, the former Adventist boarding school situated 40 minutes south-east of Reykjavik, Iceland, and close to areas of outstanding natural beauty. The aim of the mixed ability group was to learn from each other, network, and develop the skills that will help not only their own publications, but other photographers that come under their influence and tuition back home.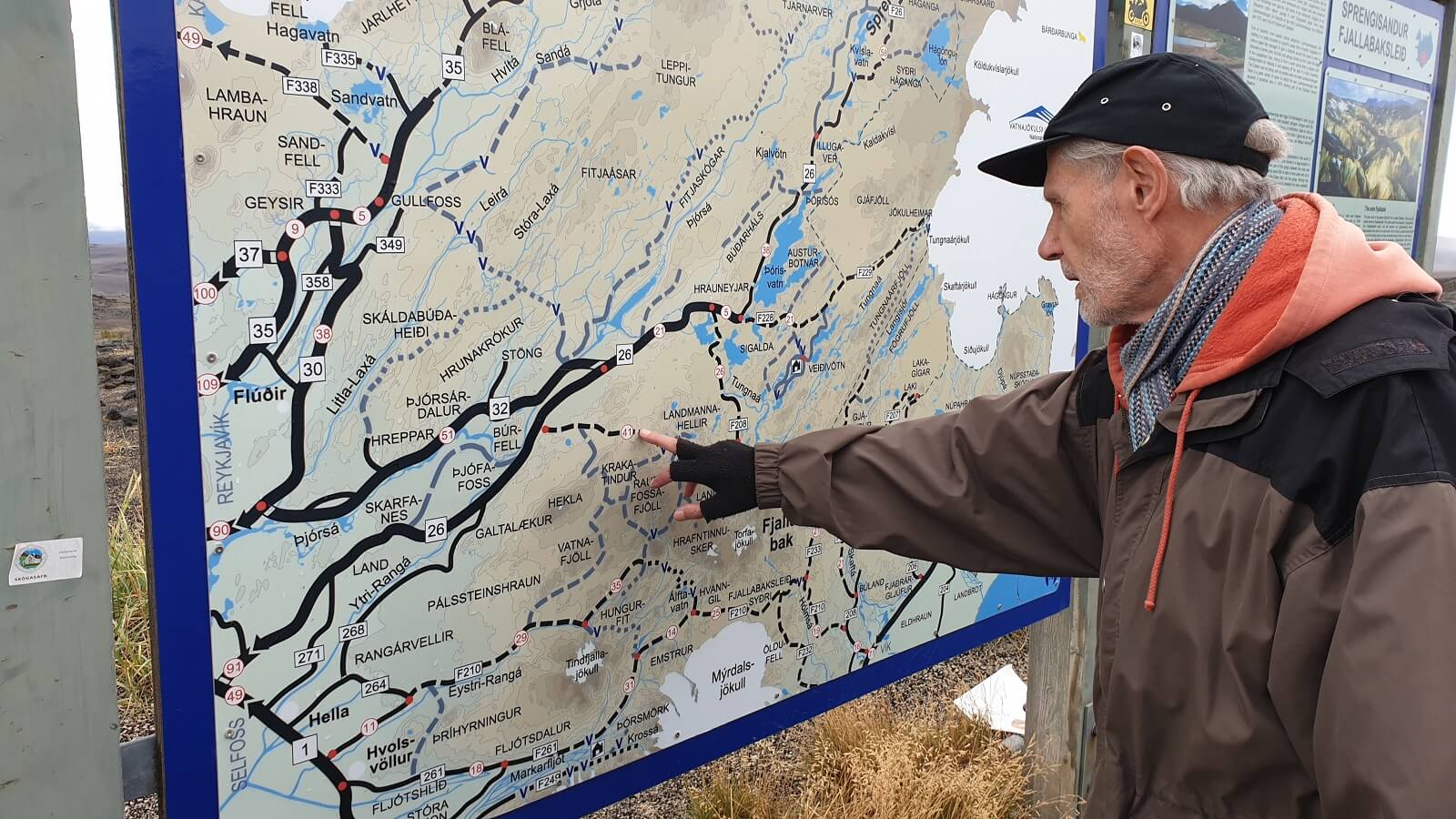 Tour guide and navigator retired pastor David West. [Photo by: Victor Hulbert]The intensive programme started straight from the airport as, under the direction of retired pastor and amateur photographer, David West, participants were deposited at a costal church, looking for colours and angles in the church yard that would bring out interest and colour. That was just the start of stretching their photographic and video skills at costal locations, geo-thermal parks, stunning waterfalls, glaciers, and the unique landscapes and beauty of Iceland.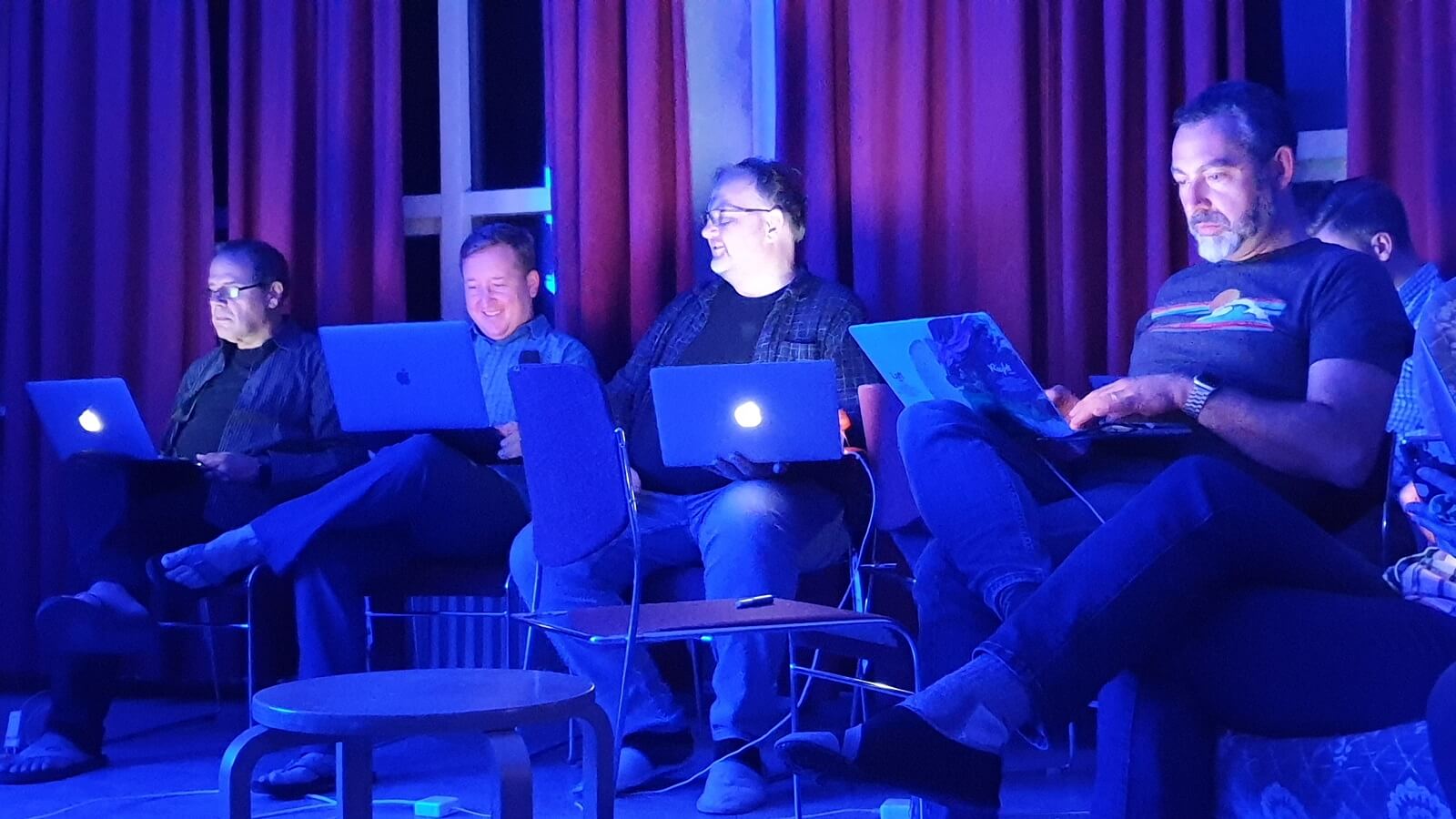 Evening review. Time to learn from each others photos. [Photo: Victor Hulbert]Photos were shared and reviewed in evening periods, while workshops helped participants develop their skills. Even the most experienced participants learnt from each other while those who arrived with more basic skills rapidly developed both technical ability and an appreciation for perspective, use of light, and the ability to make the photo tell a story.