La Sierra Pre-Med Student Aids COVID-19 Patients as New York EMT
When senior pre-med student Marielis George received the email in March announcing La Sierra University's transition online due to the advancing pandemic, she faced a daunting reality.
The university allowed dorm students to remain on campus if they faced difficulty returning home. George, an Angwin Hall resident and native New Yorker with just months remaining in her degree program, had the option of staying. But she felt a responsibility to her parents and also to the university to leave campus and fly back east to Yonkers, 20 miles outside of New York City. She arrived on March 15, when the Big Apple was buckling under the pandemic's devastating spread, a horrific scenario that was destined to become much worse. As of May 28, officials reported more than 16,600 COVID-19 deaths in the city and almost 200,000 cases. Major spikes struck in April, overwhelming hospitals and medical personnel.
"The scary part was that home was/is New York—the state responsible for most of the cases of COVID-19 in the U.S.," George wrote in a short profile in early April for the university's #LaSierraTogether webpage. In Yonkers, George's father, Mario George, wanted his daughter to remain safely secluded in their family's home, but Marielis had other plans. She is a certified emergency medical technician who is studying health science with a bio-health concentration and taking pre-med courses toward becoming a surgeon or physician. She felt called to serve on the front lines of the pandemic, and, in spite of the dangers and her fears, she signed up to work as an EMT with an ambulance company in her home town. 
During spring break, George worked roughly 64 hours a week and now works weekends while taking five La Sierra classes over Zoom video conferencing. Her company often responds to emergency calls in New York City and the majority of George's journeys have been to help people stricken by the highly contagious COVID-19. She and her co-workers are careful in their use of protective gear. "We simply provide help where help is needed," George said. "Protocols have been modified in order to properly execute care during this pandemic. My wonderful mother has been making masks so I use the one she made for me, but we only 'gear-up' when we are dispatched to a patient that is suspected of COVID-19 or that has tested positive. Although it is dangerous, we do not gear up for every call because of the limited resources."
Her work day begins by meeting up with her partner and inspecting her ambulance and medic bag to ensure all necessary supplies are present. There is also mental and emotional preparation, an aspect of the job that is included in EMT training. "It is challenging to deal with patients at this time simply because everyone is in panic and confusion. I constantly have to remind myself to remain calm so my patients remain calm," she said. "Emotionally, it's hard to see families and patients suffer."
The suffering found its way into George's own family. The rapidly-spreading disease took the life of her aunt, followed by her aunt's husband nine days later. Relying on her faith and the support of family and friends, the university senior continues pushing forward in her effort to help those in distress. Her own loss has helped her better connect with those stricken by illness. "I noticed that I am able to find the proper words to say to patients much quicker than before," she said. "COVID isn't going to stop me from trying to make a positive impact on those who cross my path."
George, her mother, Seneida George, and older sister, Melise Reyes, are Seventh-day Adventists and attend the Spanish Yonkers Seventh-day Adventist Church. Marielis reads her Bible regularly with a good friend from school and with others, and recognizes that her present challenges are drawing her closer to God.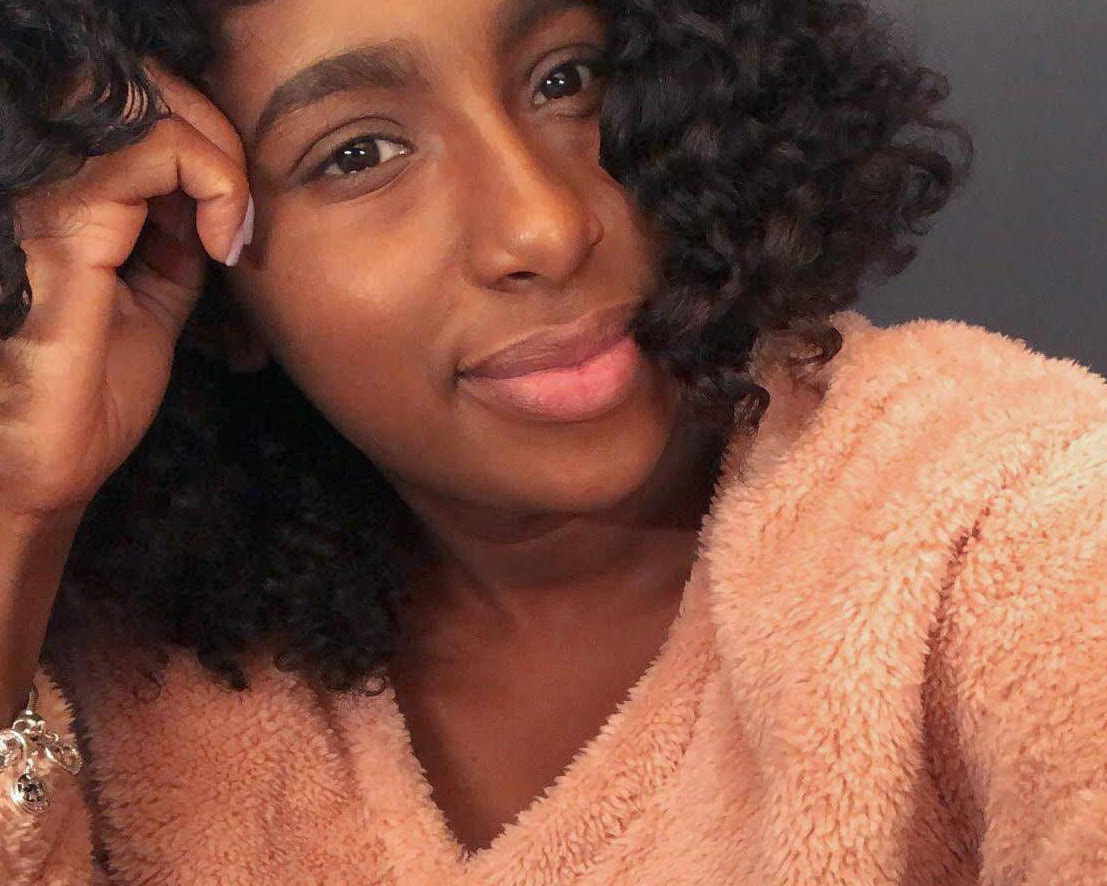 "Through these trials I definitely enjoy reading my Bible much more, and having someone to do it with you and hold you accountable makes it so much more rewarding," said George. "My faith definitely has been tested but, thankfully, not weakened." 
As she notes in her LaSierraTogether profile, "Comfort is found knowing that God knows my unknown, He's in control of my sadness and anxiety, and most of all, He escaped death."
— Darla Martin Tucker is the director of public relations for La Sierra University in Riverside, California.
---
About La Sierra University
La Sierra University, a Christian Seventh-day Adventist institution nationally acclaimed for its diverse campus and its service to others, offers a transformational experience that lasts a lifetime. "To Seek, To Know, and To Serve" is the key to the mission that drives La Sierra University, with all areas of campus encouraging students to develop a deeper relationship with God.
U.S. News & World Report for six years named La Sierra University the most racially diverse university in the western United States. In addition, in September 2016 and 2017, the Wall Street Journal/Times Higher Education top colleges ranking named La Sierra University the most diverse campus in the nation, and ranked the university second most diverse nationally in the following two years. Additionally, U.S. News and World Report's 2017 Best Colleges guide listed La Sierra ninth in the 15-state western region for best value. This follows the July 2015, Money magazine list which ranked La Sierra University eighth in the nation for providing value-added education that helps students surpass expectations. Each year, from 2008 to 2014, the Corporation for National and Community Service included La Sierra in the President's Higher Education Community Service Honor Roll awards. These awards include La Sierra's receipt of the prestigious 2013 Presidential Award, the highest honor a college or university can receive for its commitment to volunteering, service-learning, and civic engagement. The corporation's awards recognize La Sierra's students for providing thousands of hours of service, including international economic development projects by La Sierra's world cup-winning Enactus team, and community projects through La Sierra's campus-wide, Service-Learning program. 
In December 2008, the Carnegie Foundation for the Advancement of Teaching included La Sierra on its 2008 Community Engagement Classification lists, consisting of 119 colleges and universities around the United States. La Sierra University achieved re-classification status in 2015.
The Seventh-day Adventist denomination established La Sierra University in 1922 on acreage formerly part of the Rancho La Sierra Mexican land grant. Today the 150-acre campus provides more than 120 bachelors, masters and doctoral degrees for 2,200 students. Programs are offered in the Tom and Vi Zapara School of Business, the School of Education, the H.M.S. Richards Divinity School, the College of Arts and Sciences, and in the Evening Adult Degree Program.
georgiadamsteegt
Wed, 06/24/2020 – 08:53