La Sierra University, U.S. Navy Sign Educational Partnership Agreement
On Monday, Nov. 14, 2022, leaders of La Sierra University and the U.S. Navy's Naval Surface Warfare Center (NSWC), Corona Division signed a memorandum of understanding that officially establishes an educational partnership between the institutions that has been several years in the making.
A ceremony was held at the university's Zapara School of Business during which Joy Fehr, La Sierra University president, April Summitt, La Sierra provost, and Capt. Michael Aiena, NSWC Corona commanding officer, penned their signatures on a commemorative document that was later placed in a frame for display. The agreement takes immediate effect. It falls under an authorization by the Secretary of Defense that allows defense laboratories to enter into one or more Education Partnership Agreements with educational institutions in the United States, including local educational agencies, colleges, universities, and nonprofit institutions dedicated to improving science, mathematics, business, law, technology transfer, technology transition, and engineering education.
"As I thought about this moment, I realized how important this agreement is not just for us here at La Sierra University, and not just for our partners to the north in Corona but also for the Inland Empire and beyond," said Fehr in remarks for the occasion that included university leaders and Navy representatives. "It is essential that we partner with you as we begin this journey into the 21st century and beyond. Thank you so much for joining us in creating this opportunity for our faculty, for our students, and for STEM. Helping us to think better about the ways in which we learn, create, and share will improve the lives of this community."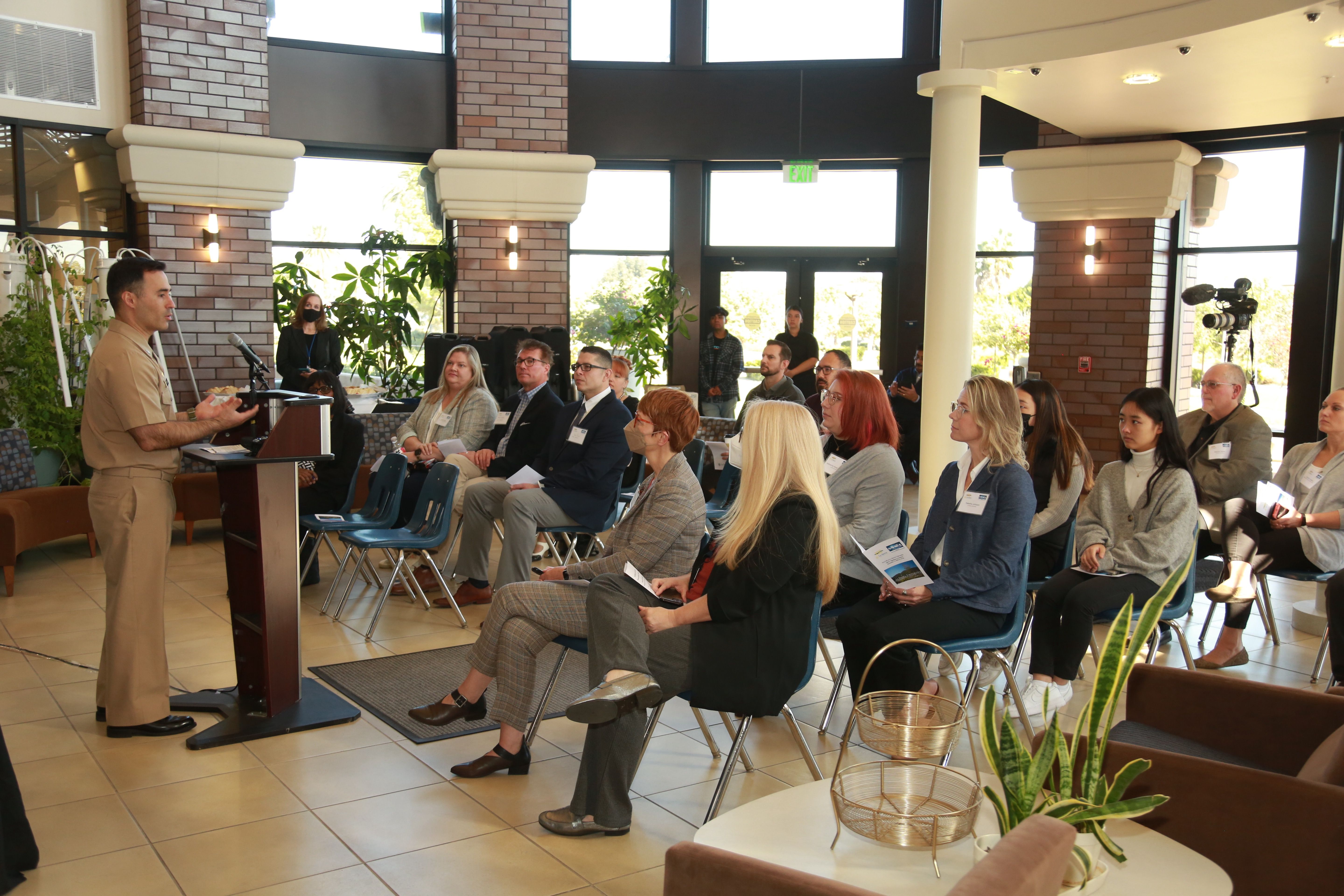 "It's absolutely critical that we recruit and retain the best talent possible," said Aiena in his comments. He noted that 70 percent of the division's employees arrive through industry or educational systems. "In cultivating this region, things like our educational partnerships … [are] critical to continual renewal of that resource of talent, to bringing it in our doors so we can keep delivering the finest technology, the finest equipment."
The agreement will remain in effect for 36 months. According to the document, the primary purpose of the agreement "is to encourage and enhance study in scientific disciplines at La Sierra University." The partnership operates under the university's Title V program which gathers internship opportunities as part of the current grant for STEM Teacher Training.
Prior to the agreement signed on Nov. 14, NSWC Corona and the Zapara School of Business were engaged for several years in providing post-graduation paid internships for business students through the Naval Acquisition Development Program which promoted professional growth in finance, contracting, logistics, science, and engineering.
The Navy provides paid undergraduate and graduate internship opportunities, student scholarships and fellowships, and faculty research programs and grant opportunities in STEM areas—science, technology, engineering, and mathematics, as well as business and law. Technical research projects for interns cover a range of naval initiatives.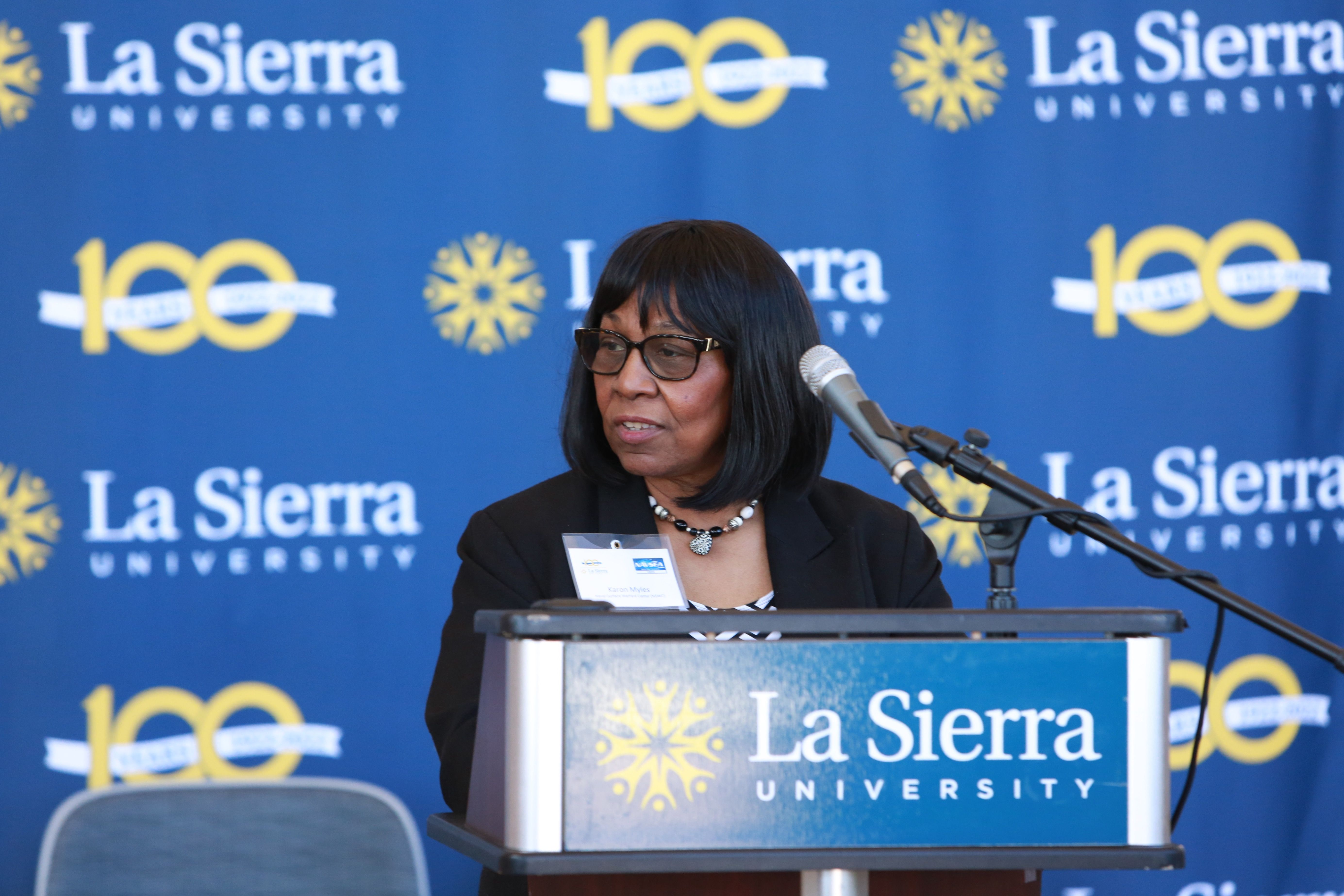 "Our mentors are able to provide a wide variety of engaging research opportunities for the students," said Karon Myles, chief technology officer and STEM director/NEEC director with the NSWC Corona Division. "The projects are typically developed to align with our technical lines of work, and with our current naval initiatives in emerging technology."
NSWC Corona is one of 10 centers operating under the Naval Sea Systems Command (NAVSEA). The Corona Division has similar agreements in place with several other educational institutions in the Inland Empire. Talks with La Sierra University concerning a formal educational collaboration agreement with NSWC Corona began during the 2015-16 academic year and were intermittently placed on hold due to changing leadership at both the university and the Corona Division along with the emergence of the COVID-19 pandemic.
La Sierra University's connections with the Corona NAVSEA Division date back to 1955 when Hilmer Besel, founder of the university's mathematics department as well as its first math and computer science majors, began working at the Naval Ordnance Laboratory. For six years, he held posts ranging from electronic scientist to supervisory mathematician. He supervised the use of the facility's huge computer that handled statistical analysis of missile flight data and other information. Besel used the computer system to process punch cards, then called IBM cards, which La Sierra students used to design early computer programs.
"The educational relationship between La Sierra University and NSWC Corona dates back nearly 70 years," noted Fehr. "This latest partnership agreement further strengthens our ties as we work together toward future opportunities that benefit our institutions' objectives and those of our region and nation."
christelleagboka
Tue, 12/13/2022 – 16:27