Loma Linda Academy Family Volunteer Night Helps Thousands in Need
Eight years ago two mothers in the Loma Linda area wanted their young children to learn the importance of giving to those in need. But age-related legal restrictions prevented their kids' involvement with service organizations.
The mothers, Kimberly Thomas and Alane Hegstad, turned the roadblock into an opportunity not only for their children, but for the families, faculty, staff, and broader community of Loma Linda Academy where their children have attended since kindergarten and from which they will graduate this year.
In 2012, in connection with the academy's home and school association, Thomas and Hegstad launched Family Volunteer Night, an annual event that partners with local nonprofits to make a direct difference in the lives of thousands of homeless and low-income individuals, senior citizens, pediatric hospital patients, and other populations. Throughout the years, the event has funneled thousands of needed items into the surrounding community.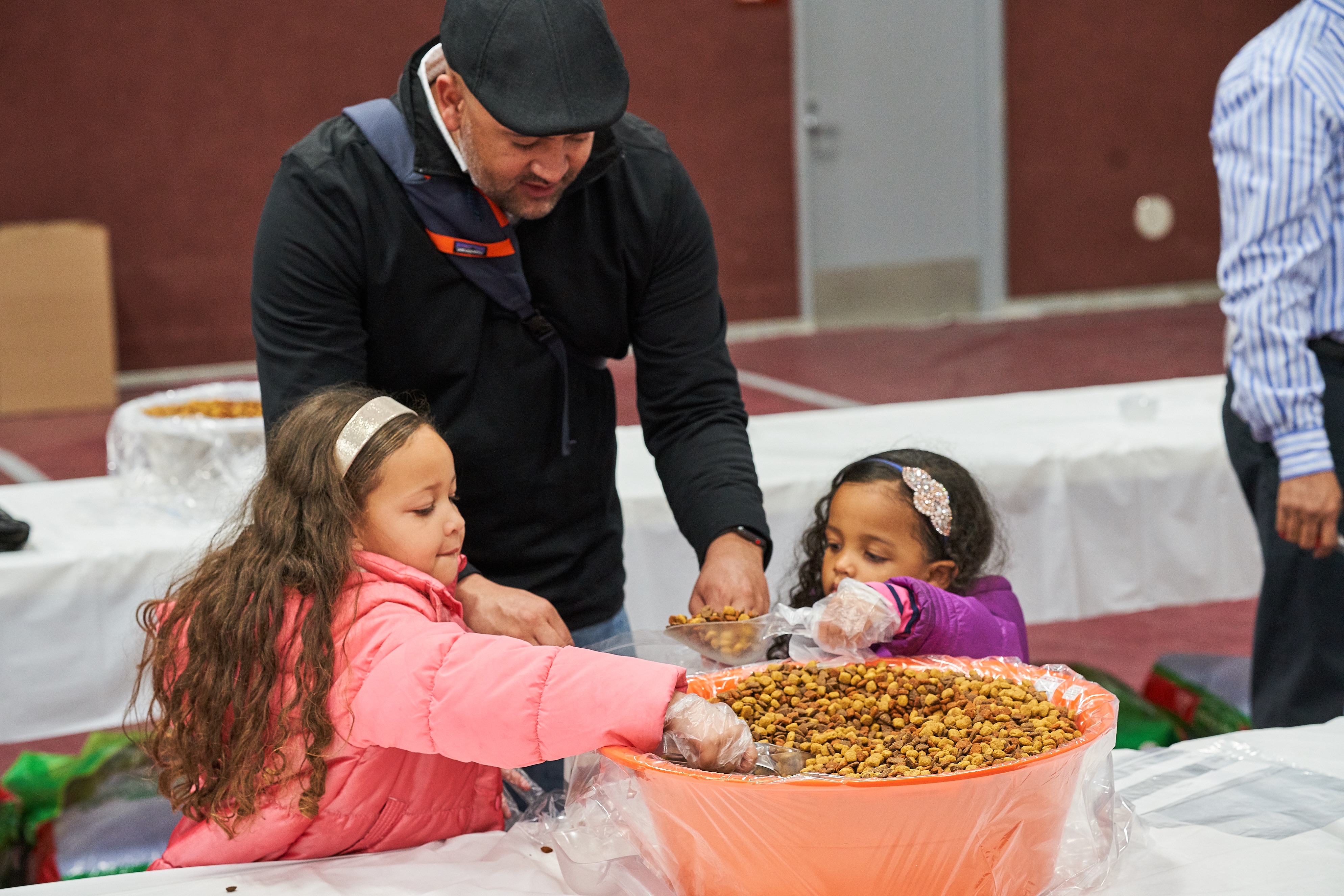 "We started Family Volunteer Night when our children were in elementary school and we discovered that young children cannot volunteer through most community service organizations due to legal and safety issues," said Hegstad. "By partnering with community agencies, we were able to come up with activities children could do that would be useful to those in need in our own community."
The eighth annual Family Volunteer Night was held March 9, and like previous outreach events was set up in the academy's high school gymnasium where several hundred people engaged in various tasks at 10 workstations formed by long tables. Using Family Volunteer Night passports as guides, participants, aided by student volunteers traveled from one activity to the next, assembling hygiene kits, packaging nutritious dry soup mixes and pet food, making dog and cat toys, and preparing fleece blankets for the homeless. They decorated door hangars for Ronald McDonald House, made cards for Loma Linda University Children's Hospital patients, and decorated delivery bags for Meals on Wheels senior food program.