• 150 totes decorated for the homeless.
                  • 250 laundry bags assembled, decorated and packed with supplies for JOBS program.
                  • 119 people donated their hair to Locks of Love.
In addition to coordinating with local nonprofit organizations, the duo have also raised funds and contributions of goods from local businesses each year to cover volunteer night project supplies. This year's Family Volunteer Night donors included diamond level sponsors Arrowhead Orthopaedics, Beaver Medical Group, and Digital Production Ink.
Helping Others
"I like thinking about the people we're going to affect and how it's going to change their lives,"  said Emma Miller, a former Loma Linda Academy student who now attends The Grove School, a public charter school in Redlands. She was helping at a workstation where volunteers tied the ends of fleece strands on blankets.
"It's nice that you're helping someone. It's fun," said Loma Linda Academy eighth grader Kurt Barreta. He along with his parents were writing cards with encouraging messages for patients at Loma Linda University Children's Hospital.
Keledhi Ogom brought her second grade son Samuel Ogom and daughter, Olivia, age 5, to Family Volunteer Night. "It's been fun. They love to help so it's been great," she said.
"I like that we have an opportunity to serve other people," said Léa Roddy, an eighth grader at Loma Linda Academy.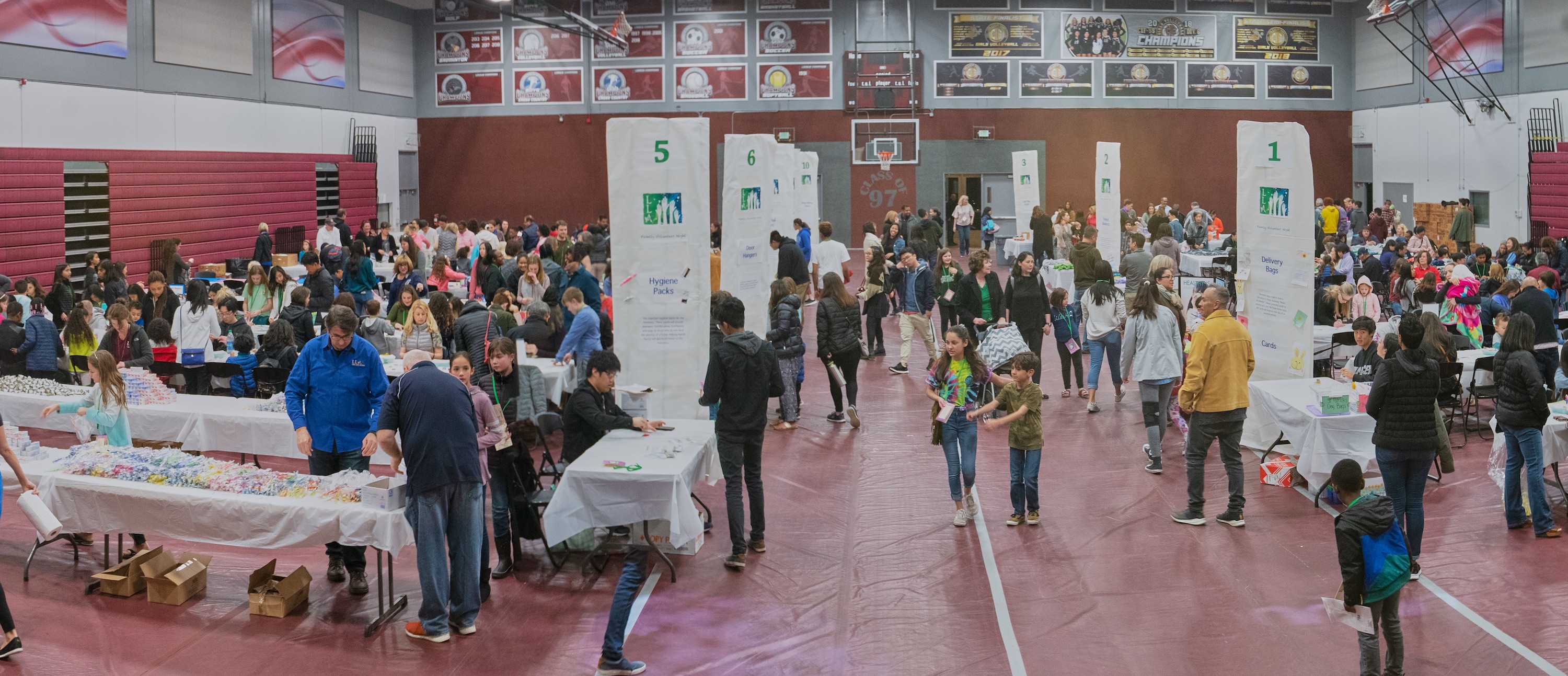 Armand Fabella of Loma Linda has two daughters who graduated from the academy and has another in sixth grade there. He arrives every year to help out with Family Volunteer Night and encourages people to register for bone marrow donation. He knows firsthand the life-saving difference a donor can make. Last year he was matched as a bone marrow donor for his sister, Ellen. The process involved multiple tests before the marrow was collected in February 2018.