OneTeam Playbook 2020 to Conclude "Convention" Phase This Weekend
The OneTeam Playbook 2020 Leaders Convention (#oneteamNAD) is a new way of doing leadership training. Due to COVID-19 restrictions, the Youth and Young Ministries department at the North American Division shifted gears from an onsite meeting that was planned in Albuquerque, New Mexico, to an all-digital platform conference.
This shift helped create a full convention website (www.oneteamplaybook.org) where people could sign in securely and attend workshops on 17 different tracks as well as enjoy networking and worship experiences.
The convention was also extended to include four Sunday afternoons in September and October. The last session will occur this Sunday, October 25, 2020, concluding the "convention" phase of this event. After the convention is officially over, the resources and material (handouts, video presentations, PowerPoint/keynote presentations) will be available to all.
"It was great to see many people from different parts of the country connecting and having the passion to grow and learn," said Eliasib Fajardo, New Jersey Conference Youth director. "I had the opportunity to take the advanced staff track and the group included people from Florida to Washington. It was very engaging! I believe what NAD has done is shown the way to reach and develop youth leaders for service. And being able to participate from their homes and allowing them to connect with others leaders is much needed."
Workshops included the areas of club ministries (Adventurers, Pathfinders, Master Guides), Youth ministries (Ignite Youth Sabbath School, Introduction to Youth ministry leadership, Engage Youth Evangelism), Young Adult ministries (including Growing Young Adventists, and the introduction to Growing Young Adventists in Spanish), and a few others that helped volunteers and staff strengthen their leadership abilities (staff leadership, workshop presenter, teaching skills).
The Breakdown
The NAD OneTeam Playbook Convention included more than 120 presenters throughout the two months of the convention, with those presenters pouring in many hours of preparation for their workshops.
More than 30 "room hosts" made sure that presenters stayed focused on presenting. They also managed the robust chats and questions as they were asked.
The convention boasted 17 training tracks (10 in English, six in Spanish — and one in Spanglish!).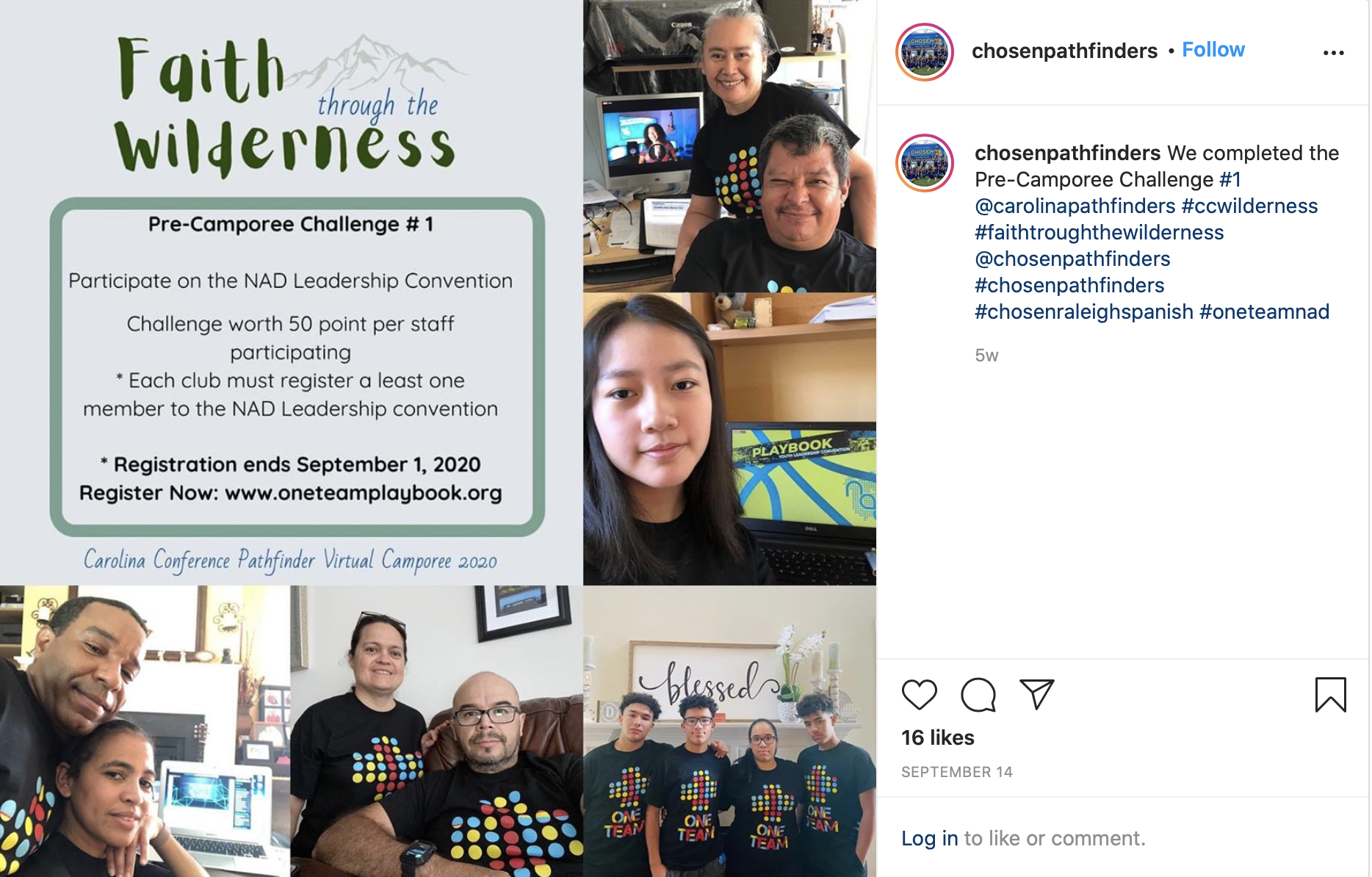 On the Webchat
Below are some comments from participants that were recorded on the webpage chat.
On Sept. 5, Daniela Hopper shared, "I'm very blessed to participate in the #oneteamNAD, I love this kind of trainings where we can interact with all our Division."
Marlene Corea was thankful for a specific track. She said, "Thank you to the great Pathfinder director certification Spanish speakers Anabell Barrientos-Calderón, pastors Josant Barrientos and David Salazar, and Desiree Rinza. All [their] ideas and advice were directed by God — that's for sure."
Susana Gomez concurred, sharing her comments in Spanish: "Gracias por su tiempo pastores y que el Senor los bendigan una exelente trabajo que nos ayuda a trabajar juntos para ayudar a nuestros ninos y juventud."
"Thank you to everyone for all of your hard work and dedication to helping all of us — leaders for Christ — to learn, grow, and stay committed to our calling to spread Christ's mission of love through all of our ministries!" commented Renee Cooper, a youth leader from Texas. "Great OneTeam Playbook 2020 seminar[s]!"
Tim Lee summed up what many others commented: "Thank you everybody for your dedication to children and youth ministry! God will continue to bless you as we work as One Team!"
Armando Miranda Jr. is an associate director for the NAD Youth and Young Adult Ministries department.
kmaran
Wed, 10/21/2020 – 13:20