Ontario Conference's Inaugural Earth Day Summit Inspires Thousands Acknowledge God as Creator and Care for His Planet
According to a U.N. report released on May 6, one million plant and animal species are now at risk of extinction.[1] Moreover, four decades after the first Earth Day in 1970, the global population has doubled, we're emitting 2.4 times more Co2 — causing sea levels to rise — and more than 170 animal species have been declared extinct.[2] Only a "transformative change" in how we engage with nature will stall these trends.[3]
Enter the 2019 Earth Day Summit, held on April 21, in Mississuaga, Ontario, Canada. During this inaugural event, thousands of guests, many who are not Adventist, interacted with nearly 50 colorful booths on topics as varied as the incredible immune system, the marvel of the brain, the intelligently designed smile, pollution on campus, the creative complexity of the human body, the theology of recycling, gardening and more. Themed "His Creation, Ours to Care For," the event gathered a broad spectrum of visitors of all ages, religious backgrounds, ethnicities, and walks of life.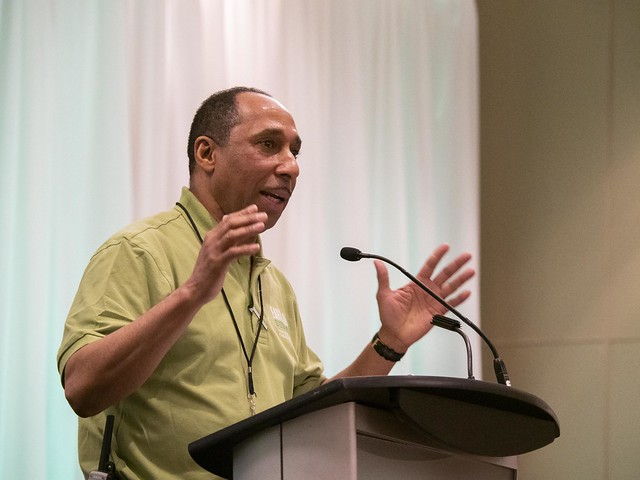 The initiative was realized by Mansfield Edwards, president of Ontario Conference of the Seventh-day Adventist Church. In 2017, Edwards envisioned an Earth Day event that would offer ways to combat these stats and speak to the nearly 50 percent of 18-29 years-olds who believe the Church is anti-science.[4] There, leading scientists and theologians would share evidence for the biblical creation account while emphasizing our responsibility to care for the earth created for us.