Thirty Baptism Decisions Made During Junior High School Student-led Evangelism Meetings in Michigan
For the sixth year in a row, junior high school students at Ruth Murdoch Elementary School pitched a tent on the campus of Andrews University in Berrien Springs, Michigan, and preached sermons directed to their peers as well as the general community.
As in past years, baptism interests were generated, but this year the baptism requests soared — 30 youth and adults. Some made the decision again and again throughout the course of several nights. "This wasn't just a fleeting decision," said Ben Martin, Pioneer Memorial Church pastor for Children and Family Discipleship. Plans for preparing these 30 candidates for baptism are now ongoing.
"The Tent," as it's known, was held the week of May 12 as a collaborative evangelistic effort between Pioneer Memorial Church and Ruth Murdoch Elementary School. Several months of prayerful, advance planning took place before the first night of the meeting, Friday, May 10. For instance, religion teacher, Christopher Davisson, explained that before the sermons were written, the 11 student evangelists met and spent time during the spring semester in prayer as they waited for the Lord to give each student a message to present.
There were several faith lessons the students learned as a result of the experience, including two dramatic cliffhangers.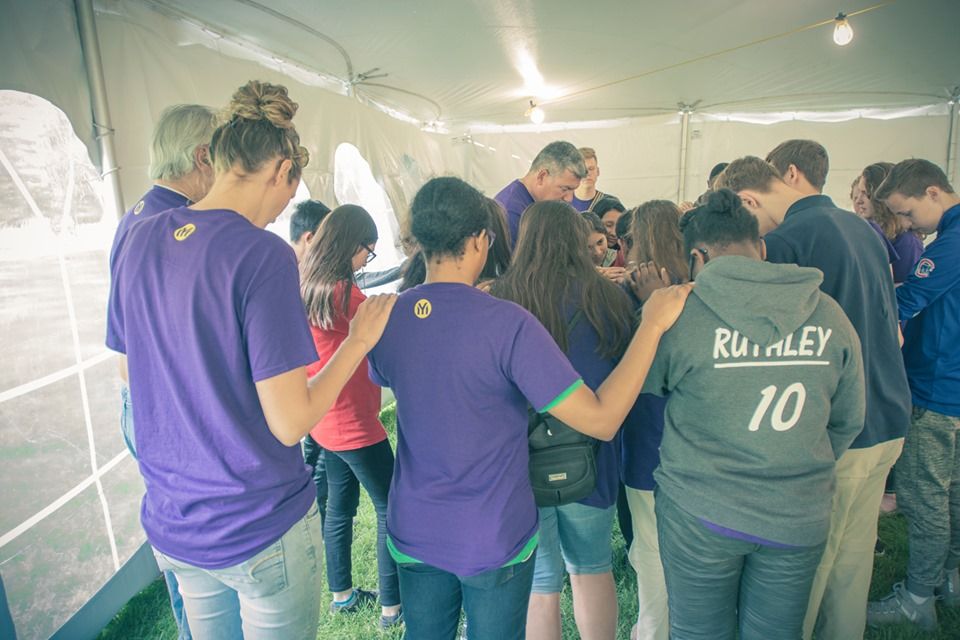 A few days before the meetings opened, Martin received a distressing call from an Andrews University Plant Services worker who was helping with the tent pitch. The incessant rainfall had made the ground too damp to raise the tent. In fact, workers were wading in ankle-deep water.