1 April 2019 | St Albans, UK [David Keszeg]   
Church is about God, relationships and theology. But for Newbold Business students who visited the Trans-European Division Office on 19 March 2019, it is also a business. The Business Students' Society visit aimed to help students understand Church operations and potential opportunities available for them.
The speakers; TED President, Raafat Kamal; Treasurer, Nenad Jepuranović and Education Director, Daniel Duda; all aimed to unpack different aspects of how the Seventh-Day Adventist Church operates on a business level.
Kamal delivered an introduction of the business processes and model which is currently implemented by the Adventist church. Interacting with questions from the students, he shared the current business structure of the Church, its hierarchy, and management principles including policies and the place of Adventism in politics.
This was not just theoretical. Kamal emphasised the need for young, vibrant and passionate people to be more involved within the church's management in order to bring fresh ideas to the table.
Setting aside the 'business talk', students raised some of the challenges which the Church is currently facing and not only identified them but offered to help. Kamal 'lit a fire' in the hearts of business students through engaging conversations as they gained an insight into the complexity of the Church and role of committed young Adventists within a fast-moving world. 
As TED Treasurer, Jepuranović gave a truly motivational, detailed and encouraging talk on the financial side of the TED. This included accounting processes and financial principles. He sparked the interests of students by openly answering very complex business-specific questions. These included questions on project management, budgeting, investments and possible opportunities to work for the TED.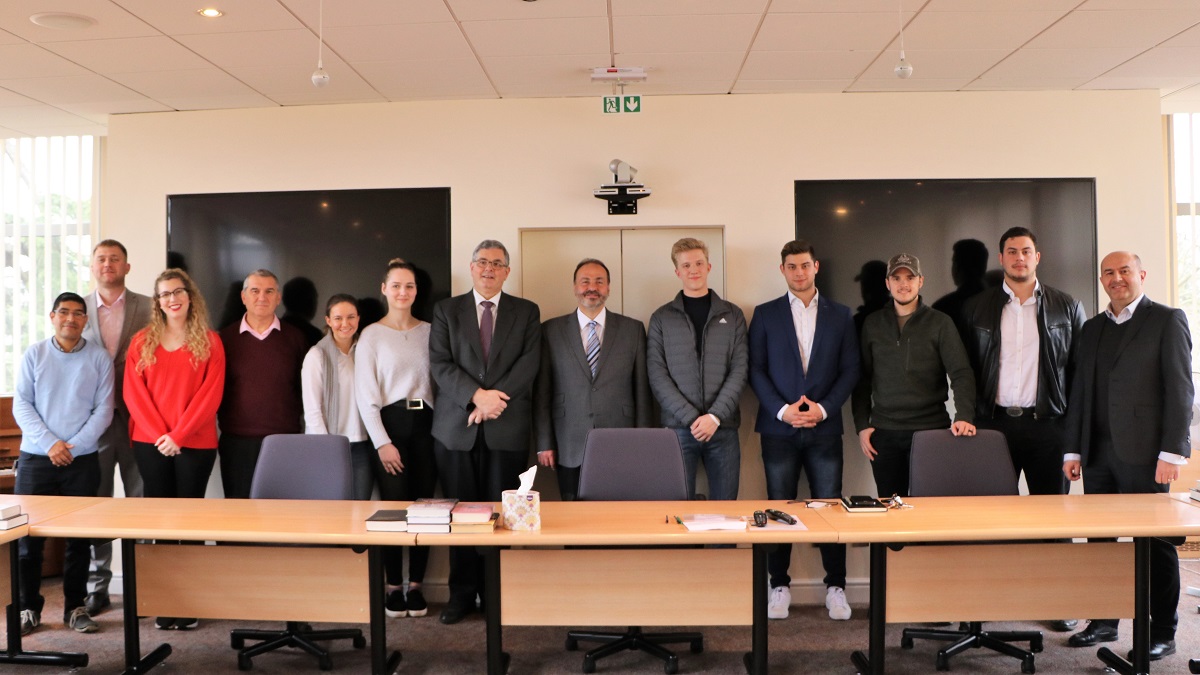 Jepuranović has expressed his support towards students by saying, "I'm very happy for this meeting, we should have this more often." Students were uplifted as they recognised that their voice matters and that they have opportunity to contribute towards the Church from a business perspective.
TED Education Director, Daniel Duda let the final section of the discussion by introducing statistics and numbers about the accomplishments of the Church in the field of Adventist education. He identified key areas where current business students can help the Church to improve. With open transparency, Duda has presented raw facts and figures and listened to students as they were intrigued by the idea of developments in Adventist education. As one student put it, "Daniel has given us a motivational speech."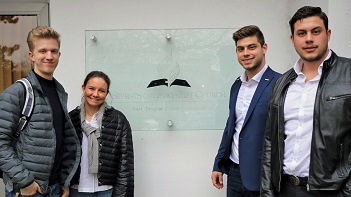 NBSS president, David Keszeg reflected that this was a "Remarkable visit!" He added, "The level of knowledge and willingness to listen and work together is more than I expected. It's amazing to see what the Church does on an administrative level as well as the lengths they are willing to go just to listen and involve us."
After gaining even deeper perspective on where we currently are as a church and where are we heading, the students returned to Newbold with renewed confidence in a church administration that is not afraid to tackle tricky questions, with encouragement to know that making great things happen in the church on a management level is possible for the youth, and with hope to learn more in order to become a valuable member of the Seventh-Day Adventist Church.
---
tedNEWS Staff: Victor Hulbert, editor; Deana Stojković, associate editor
119 St Peter's Street, St Albans, Herts, AL1 3EY, England
E-mail: This email address is being protected from spambots. You need JavaScript enabled to view it.
Website: www.ted.adventist.org
tedNEWS is an information bulletin issued by the communication department of the Seventh-day Adventist Church in the Trans-European Division. Readers are free to republish or share this article with appropriate credit including an active hyperlink to the original article.